Built in 1970, Sapa Rooms Boutique Hotel is a distinct addition to the city's skyline. Situated only 0.1 km from the city center, guests are well located to enjoy the town's attractions and activities. No less exceptional is the hotel's easy access to the city's myriad attractions and landmarks, such as Ham Rong Mountain, Love Market, Sapa Market.
All guest accommodations feature thoughtful amenities to ensure an unparalleled sense of comfort. Besides, the hotel's host of recreational offerings ensures you have plenty to do during your stay. Sapa Rooms Boutique Hotel is your one-stop destination for quality hotel accommodations in Sapa (Lao Cai).
Take advantage of a wealth of unrivaled services and amenities at this Sapa (Lao Cai) hotel. Guests of the hotel can enjoy on-site features like family room, room service, meeting facilities, tours, laundry service/dry cleaning.
Alternative hotels
Sapa Luxury Hotel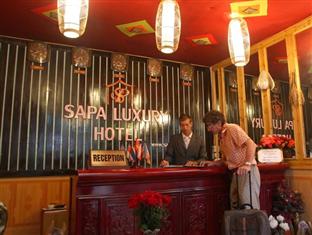 From USD 28
more