Departure time: 8 am.
Early in the morning you can visit the Pakbeng market (optional).
After breakfast we depart at 8 am to journey down the Mekong River.
The first stop is at Ban Baw where you will observe the traditional whisky village, weaving village, handicrafts and textiles.
A buffet lunch is served on board.
The boat stops again to visit Pak Ou caves. There are two caves, 'Tham Ting' and 'Tham Phoum.' The caves contain thousands of Buddha images. The Mekong cruise arrives at Luang Prabang, a UNESCO world heritage city, before sunset and we have the van to pick you up at the main pier to Luang Prabang.
We will arrive about 4 – 4:30 pm at the pier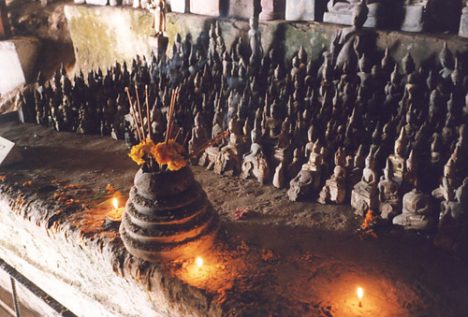 Pak Ou Caves