My Tho noodle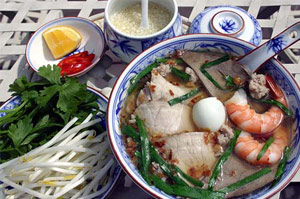 Hu tiu is familiar dishes of the U.S., arrived in My Tho land from hundreds of years. But is "Tho of" own way, became famous delicacy of the localities.Tho Hu tiu made rice cakes chan soup (cooked with the bone tunnel, grilled dried squid, dried shrimp and some spicy characteristics) the non side pieces on display, duo, along with shrimp meat and heart, served with soy sauce and vegetable prices.Who to My Tho, one must also enjoy My Tho noodles, the most typical dishes of the small city Tien River, was known everywhere. My Tho noodle processing attractive thanks to soups, noodles very special yarn, not too long nor too friable, not so big as rice noodles, not too small … Besides noodles, beef noodles Members are also very strange place, only one is remembered eating. Go to the corner of Le Dai Hanh – Le Loi to find the fun in culinary arts …
Tho old noodle salad
Vermicelli salad really old noodle sauce is only vaguely similar. Talking is the same, but the taste far different. Vermicelli noodle salad sauce and old have in common is raw fish sauce (fish sauce spiritual formation as it must). Old noodle salad to cook with me, for the soups you ate bitter sweet is not so bored. In particular, it is served with most delicious shrimp. Silver shrimp, peel shrimp, or shrimp peeling are both. These red shrimp au, which is carefully peeled do look attractive.Vermicelli salad bitter sweet old eating spinach and squeeze with cotton string is … But thanks to its delicious here. If the curve does not have noodle bowl as your target. In addition to that special sauce is fish sauce juice of pure spirit, very fragrant and sweet charming. You do not need anything tasting bowl medium mouth feel, but still …. If so when My Tho, then you should try.
Dirt cake
Soya cultivation origin Cong cuffs Overnight in My Tho city, there will be other tasty, sold in the evening, at the corner "Hang Bong." Dirt cake! Only a bear row, a few chairs offspring, so that this place is always packed. Dirt cake's not as big as North, round, small, stacked, add cooked green beans, bread shrimp chips small dice, julienne meat, served with chili garlic sauce …
Soya cultivation origin Cong cuffs
The contempt that the field knows cuffs sauce dish. Do to feed her children, dear friends donated. What is the balance it brings to market a little more for. By the purchase of peeling, or choose one big catch has just had a bright red color to make sauce. What other sorts of little catch, enough with the ship only to feed the ducks lay only.
Bread prices to match
In Go Cong Tay district, a similar cake prices are remarkable for their special way of processing is very sophisticated change. The first choice of rice, green beans offers delicious powdered type, mix in eggs, flour, spices. When fried bread add to the meat, shrimp, chopped prices, peanuts, each a little. The hot cake, smells fragrant and fresh herbs served with chili garlic sauce it was wonderful.
Sam Wood Industry – Tien Giang
In addition to the blessed fish and shrimp, in waters Vam Lang Commune, Tan Thanh, Go Cong Dong district (Tien Giang) are fairly rare specialty: sea sam. With fancy shapes: crab shells as tomorrow, I flattened circles, the diameter of gloves, as small as eight feet under the belly, the top three sides is a key size of 20 cm long flexible. Anywhere from October to February lunar sam breeding pairs and then Sam brings the full belly small like pepper egg waiting on delivery. Northeast wind blows,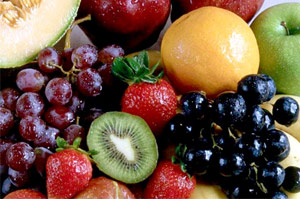 coastal residents early in the morning we go along sometimes catch the edge pairs of sam rush.Cong to have the opportunity to taste the crab eggs, you'll have an unforgettable impression!
Fruits
In addition to the above specialties, Tien Giang is famous for its fruit characteristics, often bought as gifts. The most common are: durian, Lo Ren star apple, sapoche, Hoa Loc mango, pomelo fruit, oranges …
Start planning your tailor-made Vietnam tour by contacting one of our specialists…