Vietnamese Women's Museum
The Vietnamese Women's Museum was founded by the Socialist Republic of Vietnam in 1987 under Decision 09/CT as an entity within the Vietnam Women's Union.
The central Hanoi Museum has a 2000 square metersdisplay area and a collection of more than 25,000 objects and documents which reflect Vietnam's cultural diversity and women's significant contributions to the nation's development, culture and society.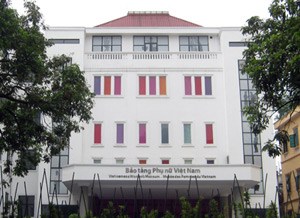 The Vietnamese Women's Mumseum is a community repository of cultural and historical knowledge about Vietnamese womens' lives across the nation's 54 ethnic community groups. The Museum is also a centre for cultural exchange with women from other nations with the goal of fostering 'equality, development and peace'.
The new main exhibition will feature three thematic displays: Women and family life; Women and social life and Women's fashion: traditional and modern. The Vietnamese Women's Museum also hosts community and public education activities, temporary and mobile exhibitions, conferences and workshops..
Start planning your tailor-made Vietnam tour by contacting one of our specialists…