Mango Bay Resort is located at Ong Lang Beach, Phu Quoc. The Mango Bay Resort is peaceful and tranquil. Enjoy our secluded private beach with coconut trees swaying in the tropical breeze.

Mango Bay Resort in Phu Quoc Island has all of the facilities and levels of comfort you would expect from a hotel of this class, and maintains the highest standards required by travel and tour operators worldwide.

I takes only 15 minutes north of Phu Quoc airport, offers a uniquely relaxing atmosphere with two deserted white sand beaches facing Vietnam's best ocean sunsets.

This is a low density resort, driven by a passion for the environment, intelligent use of materials, and strong support for island culture. Mango Bay is tucked away off the beaten track, with Vietnam's first rammed earth bungalows, enclosed by beach and protected forest.
For a beachfront holiday off the beaten track, you have to look no further than this eco-friendly resort. Mango Bay, host to Vietnam's first earth rammed bungalows is enclosed by two deserted beaches and protected forests. Explore the nearby terrain on a bike, which leads up to the National Park, visit the craft villages, head into the water for some excellent dives, and sit by the beach for some of the most amazing sunsets.
Fifteen minutes north of Phu Quoc airport, the island's first eco-friendly, low density resort is driven by a passion to protect the environment and a strong commitment towards island culture. The bungalows' al-fresco bathrooms, for example, harness solar-powered hot water. The Mango Bay Resort offers a uniquely relaxing atmosphere.
Bar/pub

Restaurant

Tours

Airport transfer

Safety deposit boxes

Garden


Bicycle rental

Coffee shop

Laundry service/dry cleaning

Room service

Wi-Fi in public areas

Massage

Alternative hotels
Mai Spa Resort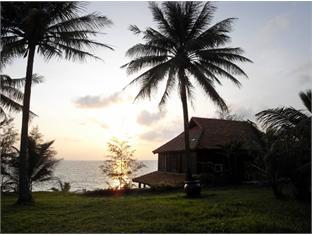 From USD 40
more
Arcadia Phu Quoc Resort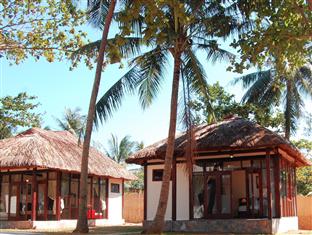 From USD 35
more