The hotel is located in the heart of city close to City Center Park and only about an hour from Lao Cai train station. Travelling to Lao Cai from Hanoi by train the train departs every day, linking Hanoi to Lao Cai. The Chapa Express Train is a 8.5 hour trip from Hanoi to Lao Cai, accommodating up to 28 passengers 7 superior cabins (4 berths) which can transfer to deluxe cabin (2 berths), all are air-conditioned, wood panelled, with individual reading lights, baggage storage and oversized windows.
Superior room: 39 rooms, 30 sqm superior rooms at U Sapa offers deluxe amenities
Deluxe room: 09 rooms, 35 sqm deluxe rooms at U Sapa offer deluxe amenities
Junior Suite room: 03 rooms, 50 sqm junior suites at U Sapa offer luxury living space with deluxe amenities
Suite room: 03 rooms, 50 sqm suites at U Sapa offer luxury bedroom with separated living space and deluxe amenities
Family room: 03 rooms, The perfect size for families or guests looking for additional space. Our two-bedroom Family Room offers an expansive layout, comfort and luxury, feature a living area, two king beds-bedroom swathed in luxurious linens, with one bathroom featured with shower and bathtub
- Bathrobes
- Slippers
- Hair dryer
- Coffee/tea making facilities
- Individual controlled air/heater
- IDD telephone
- LCD television with satellite feed and deluxe channels
- Wi-Fi internet access in room and safety box.
- Smoking and non smoking rooms
- Rain shower in every room
- Music selection with speakers
- Individual controlled air conditioning
- Mini bar
- Personal electronic safe and hair dryer
- Wireless high speed Internet access
- IDD telephone
- Coffee/tea making facilities
- Bathrobes and slippers
- LCD television with satellite feed and deluxe channels
Alternative hotels
Victoria Sapa Resort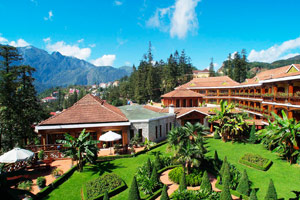 From USD 135
more
Chau Long II Sapa Hotel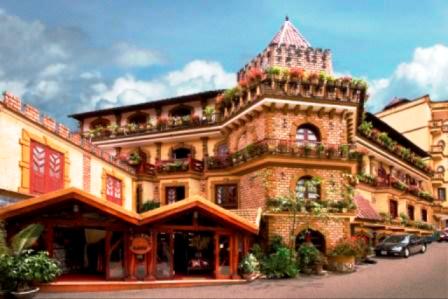 From USD 80
more