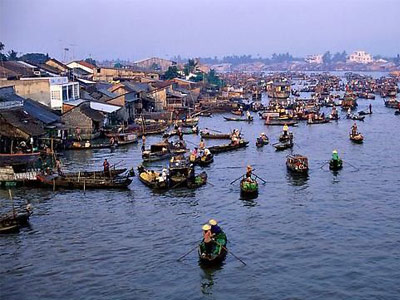 Chau Doc
In the Mekong Delta province, which is the Mekong River flows are floating. The floating markets Hau – Chau Doc busiest at 7-8 am. Guests usually go floating away, then had to buy cargo on remote places, the border for resale. As the boat sales, you have to make gardens in Tien Giang and Soc Trang, Ca Mau to buy fruits, dry sauce. People sell everything but mostly fruit. Their lives attached to the boat. The boat is comfortable warm shelter. People eating, washing, bathing, sleeping on the boat.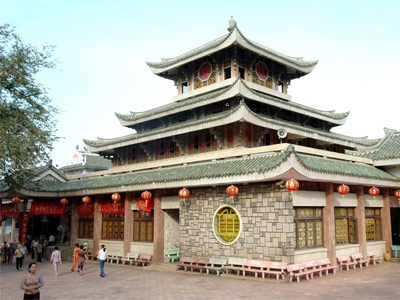 Ba Pagoda (Bà Chúa Xứ Núi Sam )
Ba Chua Xu Temple Mount is located where the foothills Sam Sam, before Vinh Te commune, ward now Mountain Sam, Chau Doc town, An Giang province, Vietnam. This is a monument (history, architecture and spirituality) important to the province and the region.