The city and province of Chiang Rai host some of the Thailand's oldest civilisations. The province borders Chiang Mai. From Chiang Rai city, home to some 100,000 persons, to the outstanding surrounding areas intrepid visitors are bound to find something of interest.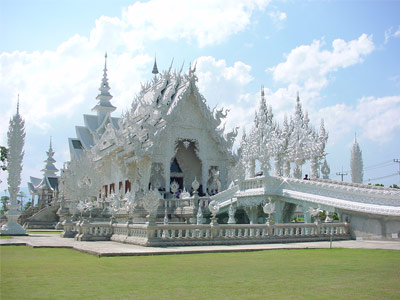 Chiang Rai
Activities, in Chiang Rai, include jungle trekking, boat trips and hot spring settings. Resorts abound and, as with city and river hotels afford the visitor with a memorable, if not unique, natural setting.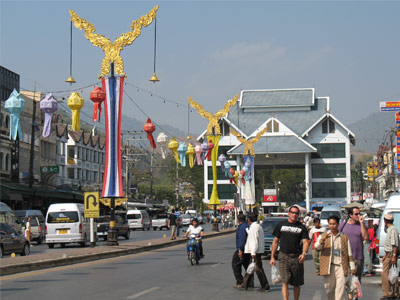 Chiang Rai City
The towns many ruins offer a fascinating glimpse of an ancient civilisation. A small, but well kept museum has interesting artefacts or tribal and Lanna culture. The Golden Triangle, where Thailand, Laos and Burma converge at the mighty Mae Khong River affords awesome panoramic views whilst Chiang Khong is the breezy town with access to the world's seventh longest river.