Lopburi is one of the oldest cities in Thailand, Lopburi has a long history of 1,500 years. Each spring occasion, this city became the meeting place of thousands of visitors to admire the sunflowers fields brilliantly.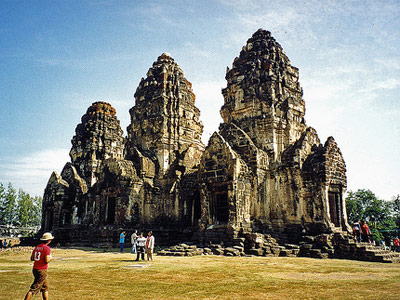 Wat Phra Prang Sam Yot
Once a vibrant capital city, but spread over hundreds of years of oil tanks, the legacy of the past now are left abandoned temples and ruins. Also, a name rarely appears in Lopburi city guides.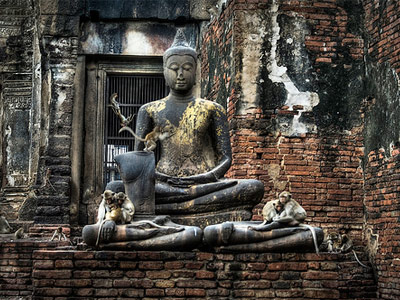 Monkey at Lopburi
So through many dynasties, the architecture is very rich in Lopburi and mixing of different cultures. Although much has been destroyed, Lopburi still some temples such as Wat Phra Prang typical Sam Yot Khmer architecture temple Phra Narai characterized Ratchanivet or past each other is the palace of King Narai. However, when walking in the streets or in the temple, what makes us the most surprising is that monkeys are very busy people. They roam the street, swinging on a wire, sat is listed in the temple, ready to chase rob tourists carelessness.