Mai Chau Valley in the mix with scenic vistas of green mountains and beauty of the simple house floor, the residence of the White Thai people. Every Sunday morning, you will have the opportunity to participate in the fair last week. People from the village eagerly gather here, purchase, exchange goods.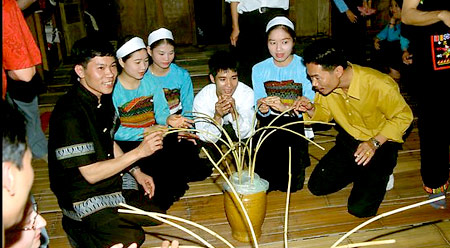 Drink wine in Mai Chau
After dinner, guests are immersed in the wine out and enjoy the unique repertoire of music on the floor by young men and women in the show. If desired, guests can also dance with people involved in a number of items.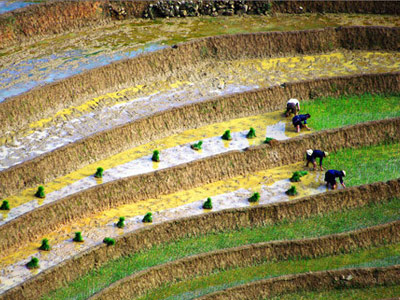 Wet Rice Mai Chau