Nong Khai, the Issan region of the north-east of Thailand, is located on the banks of the majestic Maekhong river, 615 km north-east of Bangkok. Across the river is People's Democratic Republic of Laos. Laotian capital Vientiane is only 25 kilometers away. The Gateway to Laos is the famous Thai-Lao Friendship Bridge which connects them. The bridge was built jointly by the governments of Thailand, Laos and Australia.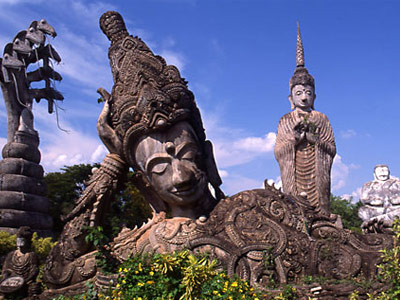 Sala Kaew Sculpture Park
Each year, hundreds of thousands are drawn to this small yet warm hearted city to witness the magical and mystery of the famous Maekong Fireballs.
The rich cultures of Nong Khai, breathtaking scenery of the Maekhong river, and the charming community are sure to captivate if not impress all.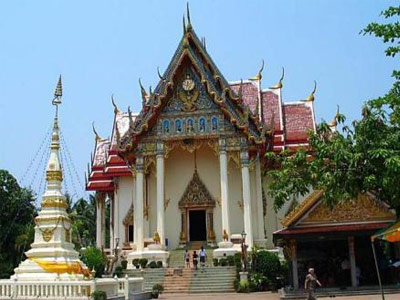 Steve Murray Nong Khai