Umphang Thee Lor Sue Waterfall is the highest waterfall in Thailand and is recognized as one of the beautiful waterfalls in Asia and the world, located in Tak province of northwest Thailand.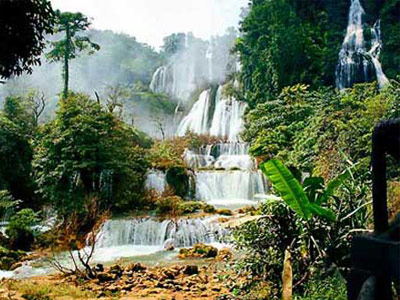 Umphang Thee Lor Sue Waterfall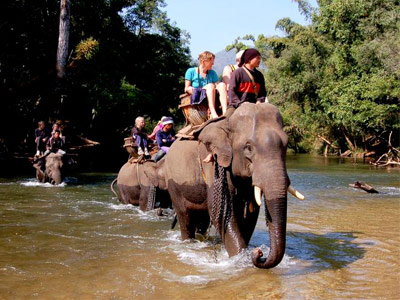 Umphang Elephants Gallery Large
Sitting at the junction of Mae Nam Klong and Huay Um Phang, Um Phang is an overgrown village populated mostly by Karen. Many Karen villages in this area are very traditional, and elephants are used as much as oxen for farm work. Yaeng (elephant saddles) and other tack used for elephant wrangling are a common sight on the verandas of Karen houses outside of town. You'll also see plenty of elephants in other Karen villages throughout the district. The name for the district comes from the Karen word umpha, a type of bamboo container in which travelling Karen carried their documents to show to Thai border authorities.