The Wat Phou Hindu temple complex is located on the side of a symbolic sacred mountainside called Phu Kao, overlooking an ancient city that was previously built on the Mekong plain below. The complex dates to the 5th and 6th centuries AD, and is dedicated to the Hindu deity of Shiva.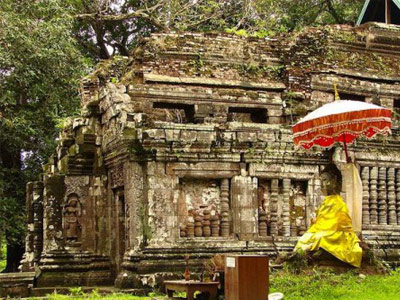 Wat Phou Temple
At the top of the temple is a freshwater spring that flows from the rock, one of the reasons the temple was built and stood strong from before the main Angkorian period of Khmer rule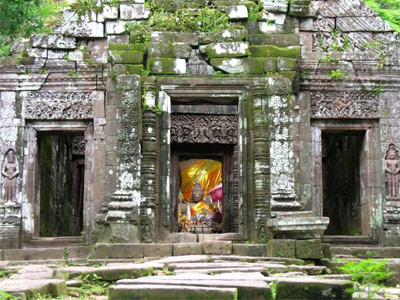 Wat Phou Laos
There was a mystical feeling while walking through Wat Phou, the feeling of entering the gates of an ancient force, a powerful kingdom in its time. It actually reminded me of visiting Prambanan temple in Indonesia, except this was much more peaceful and in an overall more beautiful setting.