Dai Lai Star Golf & Country Club
Dai Lai Star Golf & Country Club
Dai Lai Star Golf & Country Club is 40 km from the center of Hanoi. Covering an area of 300 hectares on a valley at the foot of Ngoc Thanh Mountain, entwined around the beautiful Dai Lai Lake, Dai Lai Star Golf & Country Club is a golfers' paradise.

With great upkeep, a really strong design and a most pleasing lake environment, Dai Lai is an excellent test of golfing skills. Water comes into play on most of the back nice but still is not a major issue. However, negotiating the significant fairway and green-side bunkering and the large slick greens are more of a challenge.

The modern clubhouse gives visitors to Dai Lai the feeling of being in nature, while still not far from Hanoi.
Designer:
Linksshape Hong Kong
Holes / Par / Yardage:
18 holes par 72 (7003 yards)
Established:
2010
Location:
1 hour north of Hanoi towards the Tam Dao mountains and Hanoi International Airport
Distance:
40km from Hanoi city center
Closed on:
Open everyday
Max. golfers per group:
Weekday: 5
Weekend: 5
Be put into operation in November 2010, General Interest golf international standard 18 holes arc built with design solutions to suit golfers at different levels, each hole or stick to the edge large lakes or small lakes interspersed create challenging water traps, attractive players.

Be pul into operation in November 2010, Dai Lai golf abtain international standard 18 holes built with design solutions to suit golfers at different levels, each hole interspersing along large lakes or small lakes create challenging water traps, attraction for players. The variety of terrain and natural populations in the Ngoc Thanh valley - next to the vast lake with landscaped on the yard are embellished creatively, all make up a charming, impressive picture, an ideal place for you to organize meetings, and entertainment.
Since 11/2010, Dai Lai Star Golf & Country Club is officially open for business and has heralded a new golf destination in the North of Viet Nam. Designed and built by Peter Waddell, who has over 25 years' experience and has earned a reputation for reliability and quality golf course construction in Southeast Asia.
The 18-hole golf course is stretched over 298 hectares of land that nature did a great job of landscaping before the designer arrived. To his credit he used the natural feeling of nature to create a magnificent golf course, each hole of the course playing along the shore of lake with some small lakes in the middle of the course and many water hazards, all of it together to make a real challenge to any golfers. The rolling terrain provides dramatic elevation changes on many of holes, additional, the undulating greens and fairways are kept in immaculate condition but they rarely offer a flat lie that will challenge even the championship golfer.
As the number of players continues to increase, more and more stress is placed on the grass and on the superintendents to maintain playable conditions on golf courses. Dai Lai Golf Club adopts a changing policy that change the playing area frequently to create new dramatic challenges for golfers.
In addition, the field also has a bar, auxiliary facilities and a large parking lot with a capacity of about 50 units. The awe-inspiring scenery mixed with the exquisite architecture create an ideal romantic getaway from the hustle and bustle of Ha Noi and very suitable for meetings and entertainment.
Planning a trip? Ask us here
Related Tours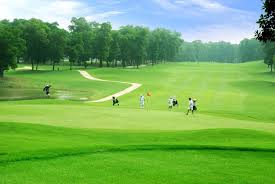 BRG Kings Island Golf Resort Vietnam
Price from 200 $US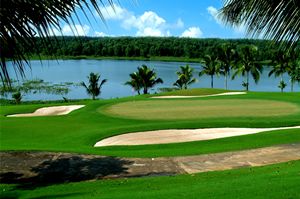 Dong Nai Golf Resort
Price from 200 $US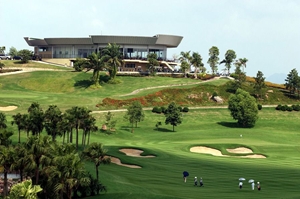 Chi Linh Star Golf & Country Club
Price from 500 $US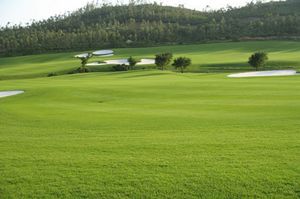 Phoenix Golf Resort
Price from 500 $US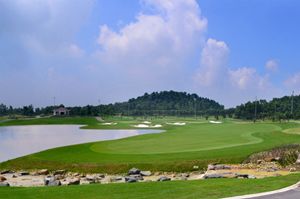 Legend Hill Golf Resort
Price from 200 $US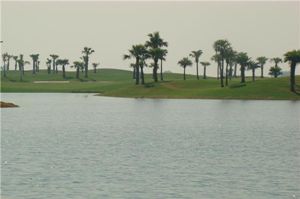 Heron Lake Golf Course & Resort
Price from 300 $US