Hanoi motorbike tour: Fabulous food and sightseeing
Hanoi motorbike tour: Fabulous food and sightseeing
Hanoi is famous for its unique custom, foods and the Old Quarter. Experience these fabulous tastes and sights and enjoy the streets of Hanoi by a motorbike tours around Old Quarters, from the hidden Street Food Stalls, small local restaurants to West Lake and Ho Chi Minh Mausoleum.
Program in details:
8.00am: Our tour guide will pick you up from your hotel.
8.30am: Meet the group at a cafe in the Old Quarter. Drink authentic Vietnamese Coffee / Tea / Cold Drink.
8.45am: Going around Hanoi's Old Quarter and Hoan Kiem Lake.
9.15am: Arrive at Ho Chi Minh Mausoleum where you will have a guided tour, on foot, with a professional tour guide to talk you through its history.
10.00am: Ride around the city, some of the majestic, historical buildings outside of the Old Quarter to the edge of the West Lake.
10.30 am: Enjoy a range of traditional Vietnamese snacks and drinks.
10.50am: Ride around the West Lake, past some of the most exclusive real estate in Vietnam, with a number short stops for photo opportunities.
11.20am: Enjoy Lunch.
12.10pm: We will leave the Restaurant and find a cafe for a quiet, cool drink by the lake.
12.30pm: You will have the option for your Tour Guide to take you to any location in the Old Quarter or to your hotel. End of tour.
Tour Services Inclusions
Motorbike with a high quality Helmet
Full Insurance Cover
English Tour Guide
A male / female Tour Guide Leader and a male Tour Coordinator on the lead motorbike
Fuel
Coffee / Tea / Cold Drink at the meeting point
Guided Group Foot Tour of Ho Chi Minh Mausoleum including entry fee
Morning Tea: a range of small Vietnamese snacks including Coffee / Tea / Cold Drink
Lunch: unlimited amounts of authentic Vietnamese food from the menu to suit your taste requirements including unlimited drinks (Cold Beer / Cold Soft Drink / Tea). You keep eating and drinking, we will keep serving fabulous food and drinks.
Tour Service Exclusions
International flights from/to Vietnam.
Vietnam visa arrangements (If required)
Drinks & Other personal expenses
Tipping/gratuities
Others not mentioned in the itinerary
Travel insurance
Operator: http://www.palomamotorbiketours.com
Planning a trip? Ask us here
Related Tours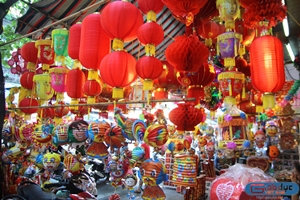 Hanoi motorbike tour: Private Shopping & Food tour
Price from 60 $US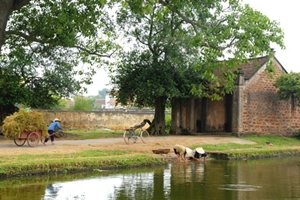 Hanoi motorbike tour: Red River Village
Price from 79 $US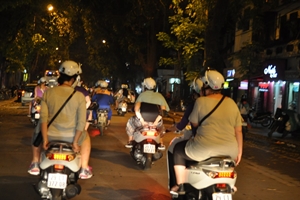 Hanoi on scooter at night
Price from 68 $US