Long Thanh Golf Club
The Long Thanh Golf Club offers 36 holes of golf in the former rice paddies and scenic countryside surrounding Saigon. The Ho Chi Minh City golf course is located 30 kilometers north of the city on a hilly with unobstructed views back towards the Vietnamese capital.

Both the Hill and Lake course are well maintained throughout the year and the golf courses are a longtime favorite among locals. Many expatriates and Vietnam golf visitors prefer Long Thanh Golf Club over its more famous neighbor Vietnam Golf & Country Club.

The Hill Course features rolling fairways and large undulating greens. Each hole is framed by large oil palms. The Lake Course is characterized by many high lipped bunkers and water hazards on almost every hole to catch errant shots. Both courses feature Paspalum grassed fairways and tee boxes. Putting greens use Tifdwarf Bermuda grass which can roll anywhere from 8 to 10 on the stimp meter. This combination of grasses matches other top courses in the region. The rough at Long Thanh is cut relatively short and poses no real challenge.

All 36 holes have their own character shape and this wide variety makes for good challenges for both serious amateurs and professional golfers. Higher handicappers might prefer the Lake Course however, which is relatively flatter.

Hole 13, a par-3 on the Hill Course is the signature hole and features a choice two greens equally good. Both require accurate tee shot as there is out-of-bounds at the back of the longer green. The shorter green is possibly even more difficult surrounded by the 'Great Wall of Long Thanh', with club selection being of prime importance, as there is water guarding the front and a rock face behind the green. This is a once seen never forgotten hole.

Another great hole at Long Thanh is the par-5, 14th hole on Hill Course. The longer you hit the ball, the tighter the fairway gets. If you can't reach the green in two shots, the lay-up shot requires real accuracy as there is out-of-bounds on the right and a lake on the left. There are frequently some big scores on this hole.
Both the Lake and Hill Courses are walking courses with single or shared golf carts being optional. Caddies, of whom 50% are male, are very good as most have been employed at Long Thanh for 5 or more years and some are even single handicappers themselves.

The Long Thanh Golf Club and Residential Estate have also spared no expense to build an elaborate clubhouse. The locker and changing rooms might be the plushest in Saigon. Ask for a shoe shine after your round. The pro shop is adequate, but often only stocked with a fleeing selection of merchandise. The main restaurant serves a fine selection of both Vietnamese and Western food for golfers after their rounds in both indoor and outdoor setting. It might be better however if the restaurant were more centrally located to take advantage of the excellent views of the Saigon skyline.

Overall, golf at Long Thanh is an impressive experience and is sure to please all Vietnam golfers.
Designer:
Ronald Fream, Golfplan
Holes / Par / Yardage:
36 holes par 72 (7011/7056 yards)
Established:
2001
Location:
30 kilometers north of Ho Chi Minh City (Saigon)
Distance:
1 hour from Ho Chi Minh City (Saigon)
Closed on:
Open everyday
Max. golfers per group:
Weekday: 4
Weekend: 4
Hill Course – Long Thanh Golf Resort
Each 9 holes of the Championship Golf Course has a par of 36 and offers superb and varied challenges to experts and novices alike.
It features rolling fairways and subtly undulating greens, winding through a palm plantation and artificial lakes with some waterfalls and other beautiful features. Coupled with the cool atmosphere and spectacular panorama, there can be only few comparable places in all Asia in which to play golf with such an environment.
Golf players have the possibility to enjoy the wonderful 18-hole Hill course or the 18-hole Lake course. If you are too curious to wait, here is a description of all holes to make your mental preparation!
Lake Course – Long Thanh Golf Resort
The 18 hole Lake Course is setup with international standard lighting for night golfing. All night, the course looks like having a new fanciful romantic wing.
The charming grace and attractiveness of its Vietnamese style seem to be prettier with the high-lighted condition and the fresh cool air. Golfers' shot seem to be more accurate.
Planning a trip? Ask us here
Related Tours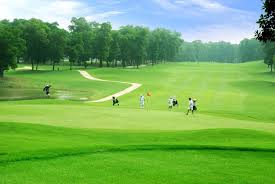 BRG Kings Island Golf Resort Vietnam
Price from 200 $US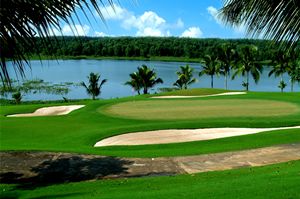 Dong Nai Golf Resort
Price from 200 $US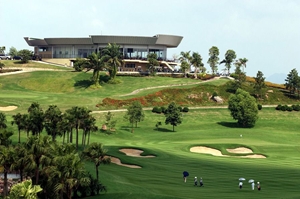 Chi Linh Star Golf & Country Club
Price from 500 $US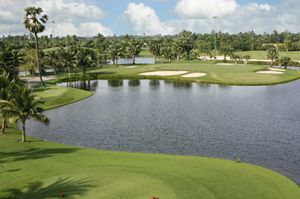 Dai Lai Star Golf & Country Club
Price from 200 $US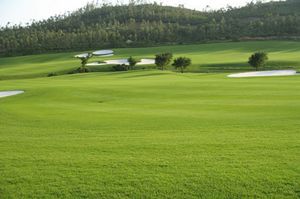 Phoenix Golf Resort
Price from 500 $US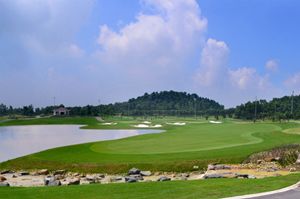 Legend Hill Golf Resort
Price from 200 $US