Phoenix Golf Resort
Phoenix Golf Resort is located 40 kilometers north of Hanoi in an area referred to as 'Halong Bay on Land'. The view from the course and clubhouse is spectacular as the limestone outcroppings which frame and come into play on many of the holes resemble those most people only expect to see in the famous Halong Bay.
The 54 hole Phoenix Golf Resort is the largest pure-play golf facility in Vietnam and second largest in Asia, only after Mission Hills China.

Designed by Ronald Fream, each of the three courses at Phoenix makes use of severe fairway and green undulations as well as clever routing through and around the unique-looking limestone cliffs. Additional Japanese and Korean design inputs ensure that the surrounding environment is both well protected and stunning at the same time.

The three courses are named Phoenix, Dragon, and Master. The Master is a links-style open course, while the other two play in a more mountainous fashion. You may like to try the Phoenix course, but be sure not to miss a single hole on the most spectacular and best - the Dragon course.
The front-nine may well leave you speechless; such is its dramatic splendor and intensity. You can recover your breath on the inward-nine, where the layout gradually brings you back towards the clubhouse to a closing stretch that also contains many beautifully crafted, testing and immaculately presented holes. The long par-4 18th, with a deep watery ravine protecting the front left of the green, is as tough a closing hole as they come.

The huge European-styled clubhouse is on site with the intent to offer every modern convenience to those Hanoi golfers making their way to Phoenix Golf Resort. Unfortunately, despite the use of imported materials the facilities fall short due to lack of maintenance, poor staff service, and a general feeling of incompleteness. Therefore, it is recommended to golf and get back to Hanoi before enjoying any after-round relaxation, food, or entertainment.
Designer:
Golfplan, Ronald Fream
Holes / Par / Yardage:
54 holes par 72 (7206 yards)
Established:
2006
Location:
to 1.5 hours North of Hanoi towards Long Son
Distance:
40 kilometers from Hanoi
Closed on:
Open everyday
Max. golfers per group:
Weekday: 5
Weekend: 5
Phoenix Course
This course was planned by golf course planner Ronald W. Fream(Golf Plan, USA) and constructed by two shapers Calvin Sylva(USA) and Ron Leck who is one of the able pupils of Jack Nicklaus.
Golf Plan (represented by Ronald W. Fream) is the American supreme company specializing in golf course planning, which is already well renowned for successful planning of worldwide reputed golf course such as Long Thanh CC(Ho Chi Minh, Vietnam), Silk Road Resort(China), Bali Pecatu Indah CC(Indonesia), Saturnia CC(Italy), Daitakarazuka CC(Japan), Jeju Island Nine Bridge CC(Korea), Pine Hills CC(Korea) and more, Phonix Course is the 2nd work designed by Golf Plan in Vietnam.
Dragon Course
With reference to basic planning of M&K Co.(Sato Kentaro), Japan, this course was planned by Chairman Lee Dae-bong, Charmvit Group on the basis of previous experiences in planning Yanji Haeran River CC(China, 36 holes), Jeju Eardo CC(korea, 36 holes) and Kunming CC(China, 54 holes), and constructed by Japanese golf course shaper Dachigawa Hiromitsu.
He is recognized as the best talented golf course shaper in Japan with experiences over 20 Asian reputed golf courses as well as Yanji Haeran River CC(China), Namchon CC(Korea) and Busan Tongdosa CC.
Champion Course
This course was planned by Songho Golf Design Group, Korea(Represented by Song Ho).
Songho Group is the best golf course design company that has successfully planned Asian reputed golf courses including Namchon CC(Korea), Pristine Valley CC(Korea), Songchu CC(Korea), Century 21(Korea), East Valley(Korea), Yanji Haeran River CC(China), Chingdao Genesis(China), Beijing River Creek(China) and more.
Champion Course was constructed by Korea's best course shaper Lee Hee-cheol who successfully worked Korean renowned golf course such as TGV CC, Seowon Valley CC, Yongpyong CC and so on.
Club House
Total floor area : 9,573㎡ (1 floor underground and 3 floors overground)
Restaurant: total 200 seats
Locker rooms: 650 premium locker available only for membership (500 for men and 150 for women)
Bathrooms: Made of imported pure quill materials including shower rooms, cool bath, warm bath and hot bath
Grand banquet hall :380 seats Χ 1 room / 150 seats Χ 1 room
Minor banquet hall : 80 seats Χ 3 rooms / 60 seats Χ 1 room
Seminar room: 20 seats Χ 3 rooms
Minor conference room: 10 seats Χ 3 rooms
Professional shop : World renowned brand golf articles on sale
Coffee shop
Resort Condo Hotel
Total floor area : 13,391㎡ (1 floor underground and 4 floors overground)
Scale: 190 rooms ( 182㎡, 132㎡, 66㎡)
Planning a trip? Ask us here
Related Tours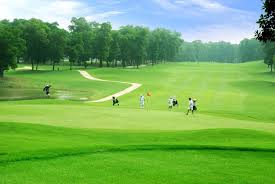 BRG Kings Island Golf Resort Vietnam
Price from 200 $US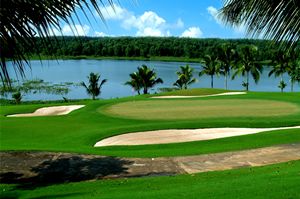 Dong Nai Golf Resort
Price from 200 $US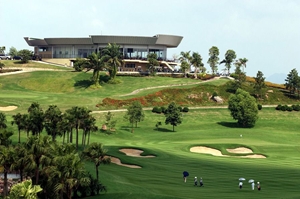 Chi Linh Star Golf & Country Club
Price from 500 $US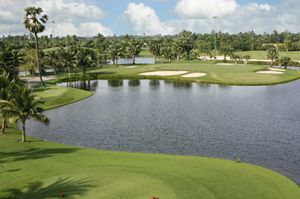 Dai Lai Star Golf & Country Club
Price from 200 $US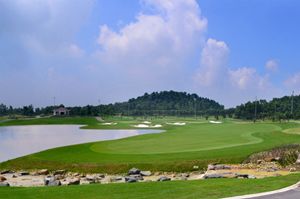 Legend Hill Golf Resort
Price from 200 $US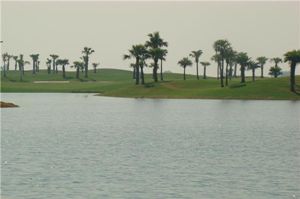 Heron Lake Golf Course & Resort
Price from 300 $US