Twin Doves Golf Club
Twin Doves offers a 27-hole international standard championship members golf course. Located around 1 hour outside Saigon, the Twin Doves woodland and lake styled course is broken into 3 nines named Luna, Mare, and Sole.
With the views of the rural Vietnam scenery the Luna Course is characterized by many small hills and neighboring forests. This course has combined all the natural shapes of the land which are utilized as challenging hazards. Five of the holes are connected by rolling hills and the rest are separated by tree-lined fairways.
The Mare Course is more natural with all holes flanked by creeks and trees. However, don't let the natural feeling fool you into a sense of complacency. Accurate shot making is critical to score well. Most of the greens are multi-tiered and guarded by water hazards, making shot accuracy once again paramount to a good score. The Mare Course is the most exciting of the 3 nines.
The Sole Course features island green, beach bunkers, and plays around a blue lake. This makes the nine both visually appealing and challenging. Also unique to this nine is the presence of seven par-4's and only one each, par-3 and par-5. Most golfers prefer to avoid the Sole Curse for this unconventional routing. In any case, this nine is still attractive with a series of natural water hazards and challenges.
As expected of a private members club the Twin Doves facilities are all 5-star. Locker rooms, practice areas, and probably the best pro-shop in Saigon all enhance the enjoyment of golf at twin Doves. The international restaurant serves a variety Vietnamese, Asian and Western fare but specializes in Korean dishes for most of the membership. Open air overlooking the golf course as well as air-conditioned dining options are provided to ensure enjoyment by all visiting Saigon golfers.
Characteristics
The Twin Doves Golf Club is a world-class private golf club within a resort and villa estate, which is envisaged to be the first international residence resort in Vietnam. The club consists of a 27-hole international championship golf course, luxurious Club House with a variety of sport facilities and services, choice of restaurants of international cuisine and unsurpassed personalized service.
Courses
9-Hole Luna Course
Design: P+Z Development
Scorecard
| | | | | |
| --- | --- | --- | --- | --- |
| Tee | Par | CR | Slope | Length |
| Gold (Men) | 36 | - | - | 3605 yards |
| Blue (Men) | 36 | - | - | 3349 yards |
| White (Men) | 36 | - | - | 3086 yards |
| Red (Women) | 36 | - | - | 2640 yards |
9-Hole Sole Course
Design: P+Z Development
Scorecard
| | | | | |
| --- | --- | --- | --- | --- |
| Tee | Par | CR | Slope | Length |
| Gold (Men) | 36 | - | - | 3638 yards |
| Blue (Men) | 36 | - | - | 3349 yards |
| White (Men) | 36 | - | - | 3187 yards |
| Red (Women) | 36 | - | - | 2738 yards |
9-Hole Stella Course
Design: P+Z Development
Scorecard
| | | | | |
| --- | --- | --- | --- | --- |
| Tee | Par | CR | Slope | Length |
| Gold (Men) | 36 | - | - | 3525 yards |
| Blue (Men) | 36 | - | - | 3301 yards |
| White (Men) | 36 | - | - | 3059 yards |
| Red (Women) | 36 | - | - | 2574 yards |
Practice Facilities
Driving Range
Practice Area
Putting Green
Club Amenities
Clubhouse
Conference room
Locker rooms
Pro Shop
Restaurant
Golf tuition
Rentals
Clubs for hire
Electro-cart for hire
Caddy
Planning a trip? Ask us here
Related Tours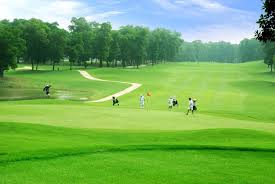 BRG Kings Island Golf Resort Vietnam
Price from 200 $US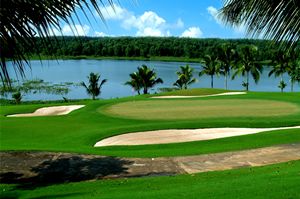 Dong Nai Golf Resort
Price from 200 $US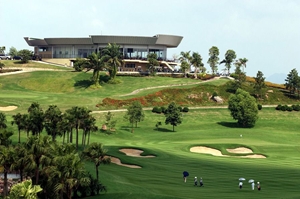 Chi Linh Star Golf & Country Club
Price from 500 $US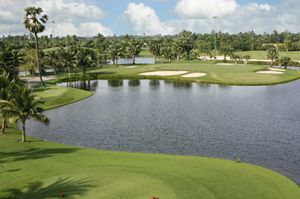 Dai Lai Star Golf & Country Club
Price from 200 $US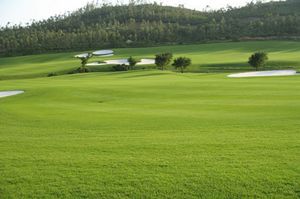 Phoenix Golf Resort
Price from 500 $US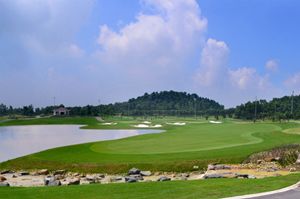 Legend Hill Golf Resort
Price from 200 $US