Vietnam Golf & Country Club
Vietnam Golf & Country Club
Located just 17 kilometers from the center of Ho Chi Minh City, Vietnam Golf & Country Club is one the nearest golf clubs to the city center. Vietnam Golf & Country Club is set amongst 300 hectares of land and is comprised of two championship golf courses. Bothe courses have been carved out of existing woodlands with minimal land movement. Golfers at Vietnam Golf & Country Club get the feeling that the land was destined to be a golf course, so natural is the lay-out and design.

Open since November 1995, the 7,106-yard West Course at Vietnam Golf & Country Club features narrow tree-lined fairways and fast level greens. The par-72 championship course was Taiwanese designed and hosted the Vietnam Open Asian PGA Tour events in both 1995 and 1997.

The course winds its way through mostly oil palm trees offering challenging tee shots to narrow landing areas. Several holes also feature a lone tree in the center of the fairway. Bermuda Tifeagle greens provide beautiful putting surfaces all year round. The West Course's difficulty lies in its championship length. Only single-digit handicap players should play off the back tees. Even from the normal men's tees this course can provide a very long afternoon of golf, especially if drives are not on target.

One of the best holes is the 11th. A long 408 yard par-4, the hole is dogleg to the left. The tee shot must carry over trees on the left to have sight of the green. The second shot is complicated by a large tree on the center of the fairway and bunkers on both sides of the green. The slightly elevated green is shallow and wide, so an approach shot must have some spin on it to hold the green.

The second course at Vietnam Golf & Country Club is the 6,946-yard East Course. Designed by Lee Trevino and opened in 1997, the East Course offers more generous fairways than the West Course but is protected by 110 well-positioned bunkers, water hazards and undulating fast-rolling Bermuda Tifdwarf greens. The layout is so challenging even a seasoned tour pro will think twice before "going for it." The East Course's undulating greens are the undoing of many an unsuspecting player. To score well on this course, golfers must play smart and set-up good approach shots to give relatively straight putts - which is something easier said than done on these greens. Many a side bet have been won or lost due to the putting skills of the golfer.

The clubhouse is spacious and well-maintained like a private club. The large locker and changing rooms include Japanese showers and dry and wet saunas for a welcome treat after any round. Two clubhouse restaurants serve a good range of food items, with the local Vietnamese noodle soups being highly recommended. The pro shop is one of the best stocked in Vietnam with new and used equipment, great selections of golf apparel, and all of the latest balls and gloves.

While Vietnam Golf & Country Club is technically a private golf club with priority to locals and expatriates. However, weekday play, when the course is least crowded, is open for visitor bookings. Both the East and West Courses are good choices for a day golfing in Saigon.
Designer:
Chen King Shih / Lee Trevino
Holes / Par / Yardage:
36 holes par 72/72 (7106/6946 yards)
Established:
1994
Location:
35 minutes from Ho Chi Minh City (Saigon)
Distance:
17 km from Ho Chi Minh City (Saigon)
Closed on:
Open everyday
Max. golfers per group:
Weekday: 4
Weekend: 4
East Course
Lee Trevino, or the Merry Mex as he is affectionately known, a 6 time Major Champion designed the East Course which opened in 1997. A Park-Land stlye golf course with generous fairway widths off the tee. Golfers will need to be strategic with angles from the tee as the small sloped greens always demand precision iron play if you're looking to score well.
West Course
The West course first opened in December 1994, and was designed by Taiwanese architect Chen King Shih. The Par 72 Championship Course hosted the Vietnam Open (Asian PGA Tour Event) in both 1995 and 1997. The course winds its way through the trees offering challenging tee shots to the tree lined fairways before playing to the softly contoured Bermuda Tif Eagle greens which provide beautiful putting surfaces all year round.
Course Rules
"Play the ball as it lies, play the course as you find it, and if you cannot do either, do what is fair.
But to do what is fair, you need to know the Rules of Golf."
Restaurant
The Main Restaurant accommodates up to 200 persons at any time and offers a wide range of beverages, liquors and cocktails along with a wide range of international 5 star cuisines including a wide range of Vietnamese, Korean, Japanese and international dishes. Open from 6am until 7.30pm 365 days a year!
Pro Shop
Visit our internationally branded Pro-shop located in the Lobby of the Clubhouse.
Country Club Facilities
All Golf Club Members and Family may enjoy full access to the Country Club Facilities, which include;
2 Swimming pools (adult & children)
3 Tennis Courts with Lights
Squash Court & Basketball Court
Gymnasium and Library
Bar and Billiard Room
Food & Beverage Services and Mini Mart
Planning a trip? Ask us here
Related Tours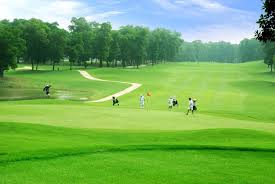 BRG Kings Island Golf Resort Vietnam
Price from 200 $US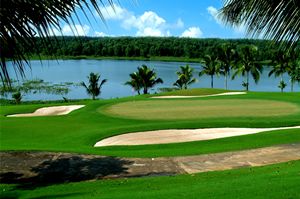 Dong Nai Golf Resort
Price from 200 $US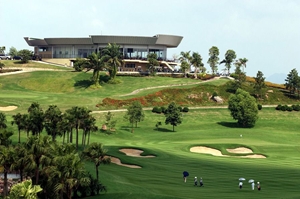 Chi Linh Star Golf & Country Club
Price from 500 $US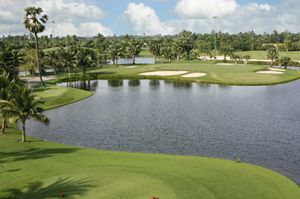 Dai Lai Star Golf & Country Club
Price from 200 $US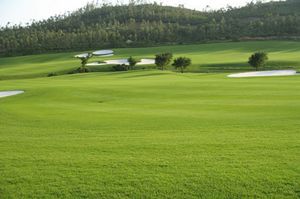 Phoenix Golf Resort
Price from 500 $US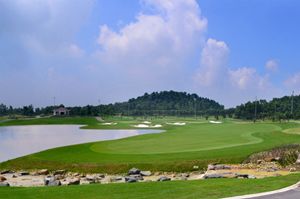 Legend Hill Golf Resort
Price from 200 $US