Vinpearl Golf Club Phu Quoc
Vinpearl Golf Club Phu Quoc
Vinpearl Golf Club Phu Quoc – Green Pearl
On a broad brilliant picture of Phu Quoc Island, there stands Vinpearl Golf Club Phu Quoc that adds more beautiful strokes on the whole scene. The 27-hole Golf Course definitely looks eye-catching in tropical paradise, which is featured with stunning beaches. Golfers now are welcomingly encourged to book Golf Tours to Vinpearl Golf Club Phu Quoc, the refined destination offering fantastic views over the magentic seascape and green forest around. Appreciated with Vinpearl name, a name of fun and luxury, this Golf Course truly ranks the top spot on the golfer's preferred list.
Know about Vinpearl Golf Club Phu Quoc Prior To Your Real Visit
The 27-hole Golf Course was officially designed by IMG Worldwide with the total area of over 100 hectares. Naturally, Vinpearl Golf Club Phu Quoc is borded by mysterious woods that let visitors experience the best of what this tropical paradise can offer, from the pretty golfting challenges to an exclusive experience in the natural magnificence of Phu Quoc. What could be more interesting than golfing in the land surrounded by the luxuriant green forest, comfortable sunshine, cool weather, and world-class services fromVinpearl Phu Quoc? Visit this green pearl and you will never regret the moment you play there!
All guests inevitably fall in love with this Golf Course in the very first time they play their favorable sport there. The Vinpearl Golf Course'sroles in Vietnam golf tours are effectively enhanced thanks to presence of new Vinpearl Resort Phu Quoc where players are served with high-class services that eventually empower them for the best golfing performances.
On the tropical Phu Quoc Island, known as Vietnam's Hawaii, golfing at the 27-hole Course gives you a lot of unforgettable experiences. It's informed that this Course is surrounded mostly by evergreen forest and the IMG designed it quite similar to it sister course – Vinpearl Golf Club Nha Trang. The idyllic setting supports most holes while the seashore Paspalum grassed fairways are directed amidst the coconut palms trees along the seaside. The scenery is characterized by 3 major factors including ocean, forest, and moutain. So, getting over Phu Quoc in the near future so that you can get immersed into the heavenly natural paradise!
As Phu Quoc Island is most famous for their pristine beauty, Vinpearl Golf Club Phu Quoc is undoubtfully pure and impeccable that stimulates you all to golf excitingly. In a natural landscape, feel free to golf and contemplate the untouched ingredients around! Everbody from singles to couples and families preferably begins booking Golf Tour Packages for days in Vinpearl Golf Club Phu Quoc so that they can accelebrate their free moment very well.
Along your way to Phu Quoc Island for golfing enjoyment, also promote your stay in Vinpearl Amusement Park and enjoy various primeval attractions that the island is gifted with. So long as you are the authentic golfers, you will soon realize the fact that Vinpearl Golf Course of Phu Quoc is greatly compatible and attractive in both domestic and international contexts. Though it is a brand new Golf Course, it is well equipped with the full amenities and services to serve the golfers satisfactorily.
COURSE INFORMATION
• 27 holes
• Signature hole: 3
• Nha Trang: seaview course (par 36, 3724 yards)
• Phu Quoc: forestview course (par 36, 3521 yards)
• Quy Nhon: mountainview course (par 36, 3582 yards)
• Total area: more than 100 hectares
• Course designer: IMG Worldwide
• Grass: Seashore paspalum
Opened since 2014, Vinpearl Golf Phu Quoc is the first and only 27-hole interntional standard course on the island catering to all levels of golfers. Finely constructed on 100 hectares, this unique model island course was beautifully designed by IMG Worldwide featuring three clusters (9 holes) situated across three stunning locations. Each one distinguishes itself with signature terrain, challenging obstacles and varied levels of difficulty.
The three nines include Nha Trang - the seaview course (par 36, 3724 yards), Phu Quoc - the forest view course (par 36, 3521 yards) and Quy Nhon - the mountain view course (par 36, 3582 yards). Fully planted by Seashore paspalum which adapts perfectly with the sea salinity, this special grass doesn't only bring freshness and coolness to the curving fairways, but also irresistible charm to this hidden pearl island.
The Clubhouse
Ideally situated in the midst of the tropical forest, the Clubhouse is designed in contemporary architectural style and elegantly equipped with all the 5-star amenities to give golfers the ultimate comfort in nature.
Restaurant & Bar
The stylish restaurant & bar complete with patio overlooking the scenic golf course, is perfect for golfers and diners looking to kick back and relax, with a range of culinary options to suit both western and Vietnamese palates. Breakfast, lunch, dinner and refreshments are available in a choice of buffet or a la carte.
Locker room
Airy locker rooms, built within the clubhouse are divided into two different areas for men and women. Each division has changing rooms, shower rooms and safety lockers. Other daily locker service and shoe care is also provided.
Pro shop
Golfers can buy their favorite golf accessories and equipment from the world's most prestigious brands, as well as choose souvenirs from Vietnam's prime 27-hole forest golf course. The courteous sales staff is always ready to help the players find the right equipment and assist all guests' needs.
Equipment Rental
Vinpearl Golf Phu Quoc offers high quality rental service with top of the line Titleist clubs and Footjoy shoes for players who do not wish to travel with their equipment.
Caddie Services
Attentive, knowledgeable and professional caddies provide insightful advice to golfers at every level.
Planning a trip? Ask us here
Related Tours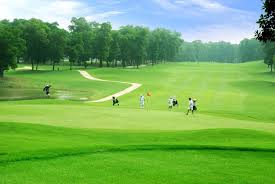 BRG Kings Island Golf Resort Vietnam
Price from 200 $US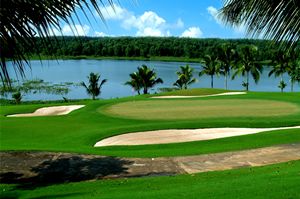 Dong Nai Golf Resort
Price from 200 $US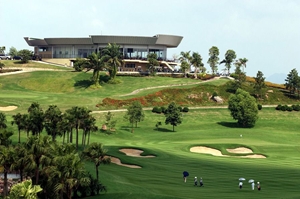 Chi Linh Star Golf & Country Club
Price from 500 $US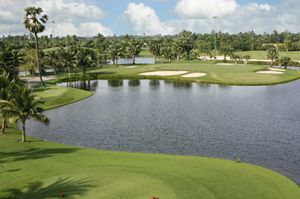 Dai Lai Star Golf & Country Club
Price from 200 $US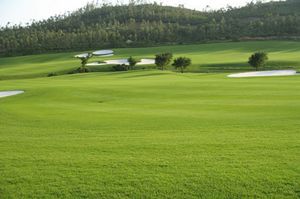 Phoenix Golf Resort
Price from 500 $US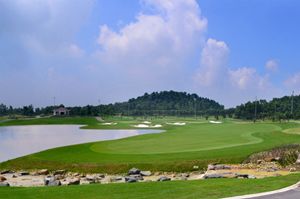 Legend Hill Golf Resort
Price from 200 $US