Travel Vietnam Cambodia with tour packages of Paradise Travel!
Let Paradise Travel™ open the doors to a whole new world for you! Exotic Vietnam travel is waiting to be explored and our friendly, knowledgeable local staff and tour guides are here to help you discover its magic. We offer a wide range of travel packages to Vietnam, Laos, Cambodia, Myanmar, Thailand and other Southeast Asian countries or we can help you customize tours to suit your own interests and tastes.
Paradise Travel™ is full member of VNAT (Vietnam National Administration of Tourism), PATA, HTC
International Tour Operator License Number: 01-190-GPLHQT. Business License Number: 0102022015
Choose Paradise Travel™ to guide you through this stunning region of the world today!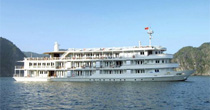 Au Co Cruise Halong
In March 2012, Ha Long Bays premier cruise provider Bhaya Cruises will be launching two...
Price from: $1045 - Discount 30%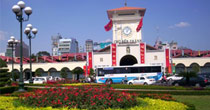 World heritage sites in Vietnam from Saigon to Hanoi
Saigon to Hanoi Heritage sites : Our popular eight day cultural tour takes in the best of...
Price from: $799 - Discount 5%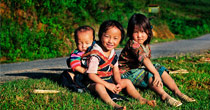 Vietnam Adventure and Eco Tour Combined
Enjoy the highlights of Vietnam from the North to the South on this 15 day tour including...
Price from: $1126 - Discount 10%
Top Vietnam Tours Packages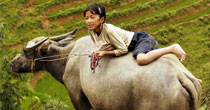 First trip to Vietnam: Vietnam classic tour -

7 Days/ 6 Nights
From $790
A 7 day tour to Vietnam starting from Hanoi to Halong Bay, Hue, Danang, Hoian and finish in Ho Chi Minh City (Saigon). Tour the classic historical sites in Vietnam including the present capital Hanoi and the imperial capital Hue, as well as the ancient...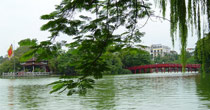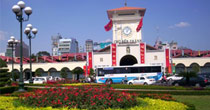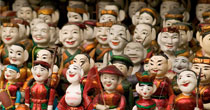 Sink into the culture of Vietnam tour -

10 Days/ 9 Nights
From $922
Sink into the culture of Vietnam tour: Discover the unique highlights of Vietnamese culture in 10 days visiting historic Hanoi and Saigon, imperial Hue and ancient Hoi An, as well as the glorious natural beauty of Ha Long Bay and the Mekong Delta.