Travel Vietnam Cambodia with tour packages of Paradise Travel!
Best Selling Tours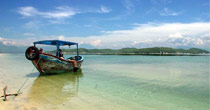 Most interesting destinations of Vietnam -

12 Days/ 11 Nights
Price from 1070 $US
Bests of Vietnam tours - The very best of Vietnam travel destinations, including historic cities: Hanoi, Hue, Hoian, Saigon, stunning landscapes, UNESCO World Heritage sites: Ha Long Bay, Hue. Tours continue with one of the most beautiful beaches in the world Nha Trang and historic Saigon, Ho Chi Minh City. All destinations are featured in this comprehensive north to south 12 day tours. This tour is one of the best choices for travelers who travel Vietnam for the first time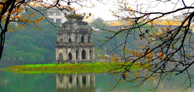 First impression of Vietnam - Hanoi to Saigon highlights -

14 Days/ 13 Nights
Price from 1130 $US
Hanoi to Saigon Highlights tours - Discover the highlights of Vietnam in two weeks, travel from Hanoi to Ho Chi Minh City, including the 1,000 year old capital Hanoi, experiencing tranquil Halong Bay, northern highland town Sapa and the stunning scenery in the north. The Central Vietnam with Forbidden city namely Hue, the most developed city Danang with beautiful beaches nearby, Hoian Ancient Town and the south with historic Saigon, the lush Mekong Delta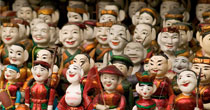 Sink into the culture of Vietnam tour -

10 Days/ 9 Nights
Price from 922 $US
Sink into the culture of Vietnam tour is one of the best Vietnam culture tours. The tours begin from the South with Saigon and Mekong delta then follow by famous travel destinations Da Nang City, Hoian Ancient Town, Hue imperial city in the Central part. The Northern part is tailored with very well-known Halong bay, Hanoi thousand years capital. This tour is one of our best selling tours in 2015 and is our many customers' choice among our many interesting tour packages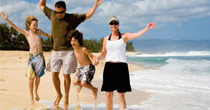 Paradise Family Vacation In Vietnam -

12 Days/ 11 Nights
Price from 1082 $US
This Paradise Family tour is designed to accommodate youngsters - minimizing long trips in cars, buses or planes and allowing for plenty of free time on beaches and at attractions that will appeal to the younger crowd. Our goal is to provide a fun, memorable and relaxing family holiday. We visit the highlights of Vietnam: Ho Chi Minh City and the lush Mekong Delta to the beaches in Nha Trang, the imperial glory of Hue, stunning Ha Long Bay and the historic capital, Hanoi.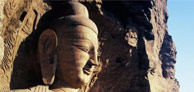 Vietnam and Cambodia World Heritage Sites -

12 Days/ 11 Nights
Price from 1155 $US
Vietnam Cambodia travel: Visit the heritage highlights of Vietnam and Cambodia from UNESCO recognized Ha Long Bay, historic Hanoi, Hue and Hoi An in Vietnam to the amazing temples of Angkor Wat and cosmopolitan Phnom Penh in Cambodia. This travel package is designed for travelers who travel Vietnam and Cambodia for the first time with easy itinerary. This tour is most popular was chosen by many travelers over the past recent years.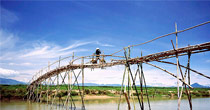 Vietnam Cambodia and Laos Customized Tour -

17 Days/ 16 Nights
Price from 2405 $US
Three Indochina countries Vietnam, Cambodia and Laos are introduced in this travel package. The program is designed to fit travelers who land in Hanoi or can be customized to fit those land in Laos or Cambodia. Travelers experience romantic Indochina on this comprehensive 17 day holiday of the highlights of Vietnam, Cambodia and Laos, featuring 1000 year old Hanoi, amazing Ha Long Bay, glorious Angkor Wat, serene Luang Prabang, and everything in between.