Travel to Vietnam with tour and holiday packages of Paradise Travel
Let Paradise Travel™ open the doors to a whole new world for you! Exotic Vietnam travel is waiting to be explored and our friendly, knowledgeable local staff and tour guides are here to help you discover its magic. We offer a wide range of travel packages to Vietnam, Laos, Cambodia, Myanmar and other Southeast Asian countries or we can help you customize tours to suit your own interests and tastes.
Paradise Travel™ is full member of VNAT (Vietnam National Administration of Tourism), PATA, HTC
International Tour Operator License Number: 01-190-GPLHQT
Business License Number: 0102022015
Choose Paradise Travel™ to guide you through this stunning region of the world today!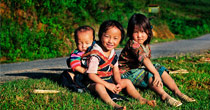 Soft Eco - Adventures packed
Enjoy the highlights of Vietnam from the North to the South on this 15 day tour including...
Price from: $976 - Discount 10%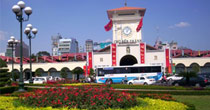 Saigon to Hanoi Heritage
Our popular eight day cultural tour takes in the best of Vietnam's heritage from Ho Chi...
Price from: $710 - Discount 5%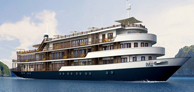 Au Co Cruise Halong
In March 2012, Ha Long Bays premier cruise provider Bhaya Cruises will be launching two...
Price from: $455 - Discount 30%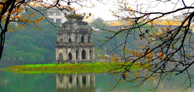 Hanoi To Saigon Highlights-14 Days/ 13 Nights
Discover the highlights of Vietnam in two weeks, including the 1,000 year old capital Hanoi and the stunning scenery in the north, as well as numerous World Heritage sites, beautiful beaches, historic Saigon and the lush Mekong Delta.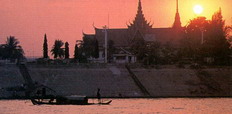 Phnom Penh to Siem Reap Cruise-5 Days/ 4 Nights
Board your river boat in Phnom Penh for a relaxing cruise up the Tonle Sap River to the Great Lake in Siem Reap, stopping along the way to visit villages and pagodas in the timeless Cambodian countryside.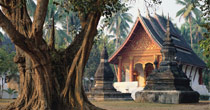 Laos Package Tour-10 Days/ 9 Nights
Laos package tours 10 days. You will be met and transferred to your hotel. Luang Prabang is perhaps the best-preserved traditional city in Southeast Asia. The tranquility and charm of this town with its splendid natural scenery and cultural sights make it...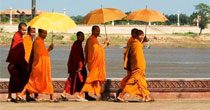 Classic Myanmar Tour-12 Days/ 11 Nights
Our Classic Myanmar tour is a great way for you to discover the mystique and splendors of this marvelous country. We've combined the best sites, excursions and journeys into this 12 day Essential Myanmar tour, to offer an introduction to the country that...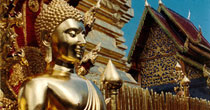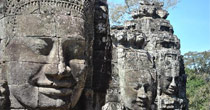 Pearls of Vietnam and Cambodia-19 Days/ 18 Nights
Discover the historic cities, stunning landscape and extraordinary beaches of Vietnam then travel to Cambodia to explore its capital Phnom Penh and the glories of the temples at Angkor on this comprehensive tour of Indochina's highlights.