Travel to Vietnam from America
Nowadays, Vietnam is one of the favorite destinations for travelers from America and Canada. Travel to Vietnam from USA or Canada is easy with getting visa online and cheap flight tickets
Just 42 years after the war, who would have thought that American tourism to Vietnam would be bigger than ever before? Americans and Vietnamese have proudly turned themselves from enemies to advisers, tourists, investors, and even supporters. Today's Vietnam is a place where the United States is admired and emulated, while allowing over 500,000 citizens of the US, annually, the opportunity to confidently explore the beautiful country of Vietnam with open arms.
As a citizen of the United States, you are required to obtain a Visa to enter Vietnam. Luckily, the Vietnam Visa On Arrival makes this easier than ever before by simply completing the steps listed below:
Visit: Visa to Vietnam
Submit application form online via our secured network to receive the Approval letter.
Get Visa Stamp when arriving to one of Vietnam's International Airports (Hanoi, Da Nang, Ho Chi Minh city, Nha Trang).
Please note: you must have 6 months of validity left on your passport to be considered eligible for a Vietnam visa on arrival. The visa on arrival is only applicable for travelers entering Vietnam via international airport by air.
We would be happy to obtain the Vietnam visa on arrival, preapproval letter, for you free of charge. Send us the information listed below, and we will have your letter to you in 2 working days or less, after being approved by the Immigration Department of Vietnam: full name, date of birth, nationality, date of arrival.
If you wish to obtain your Vietnam visa in person you may do so by visiting a Vietnam Embassy in your country. Find the location closest to you by visiting the following address:
US Passport holders: http://vietnamembassy-usa.org/consular/visa-application-process
Canadian Passport holders: http://vietem-ca.com/consular-services/visas
Flights to Vietnam from USA and Canada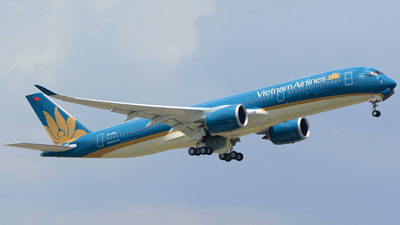 The number of direct flights to Vietnam's three main international airports – Ho Chi Minh City, Hanoi and Da Nang, (in order of importance) have increased steadily in recent years, and can now be found daily. However, the majority of visitors take the more cost effective approach by taking an indirect flight through Bangkok, Singapore or Hong Kong.
Luckily, many airlines that fly in and out of both Hanoi and HCM City now sell an open ticket, which allows users to fly into one city and out of the other! Getting to Vietnam is now more convenient than ever before.
Check out one of these fan favorite websites that we have found for you, to easily book a flight of your own.
Travel tip* Typically, booking your flight on the Tuesday 6 weeks before your trip guarantees a good rate! Also, don't forget to set alarms on the websites mentioned above for any possible price drops on your flight.
Paradise Travel understands how intimidating it can be to travel for the length of time needed to get from the US and Canada to Vietnam. To help ease the pain of this, we now offer our customers a free massage package that can be enjoyed after arriving, to help you feel your best before the real adventure starts!
Vietnam tours for Americans and Canadians
There isn't much that Vietnam leaves to be desired with its many famous beaches, national parks, melting pot cultures, traditional foods, art galleries, museums…all paired with beautiful international standard holiday accommodations to rest at the end of your long, unforgettable days.
Would you like to:
Explore the magnificent Vietnamese coastline, dotted with islands and breathtaking national parks?
Check out the lively cities that beg to be explored?
Shop at the many markets, designer shopping malls, and talented tailor boutiques, at prices you won't believe?
Discover the surprisingly authentic French influenced architecture, pastry, and coffee shops?
Learn about the diverse and fascinating range of cultures that have made their home in Vietnam?
Cook and feast at some of the world's best restaurants and fine dining cooking classes?
Take photos at some of the most noteworthy historical relics in SEA?
Learn about the significance of Vietnam's many heavily decorated citadels, pagodas, temples, churches and tombs?
Trek, cycle, surf, rock climb, kayak, sail, golf and beach on a Vietnam adventure?
Dance the night away with locals and travelers alike, in one of Vietnam's energetic cities?
 We have tours ready to accommodate interests at any level.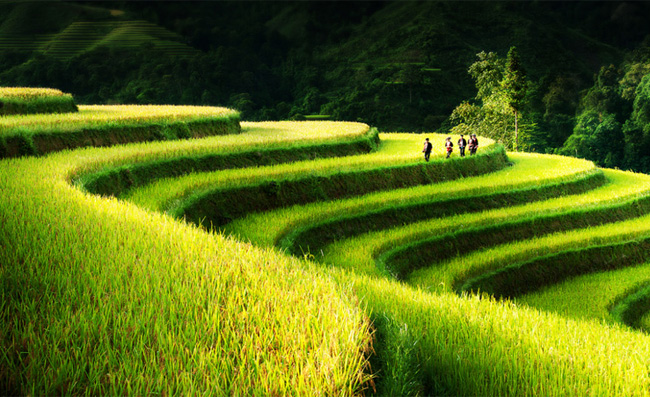 Travel to Vietnam!
With everything mentioned above, you will be blown away with your experiences, but we guarantee that what you remember most won't be the places and things, but the kind and beautiful way of life that the Vietnamese people are so eager to share with you. They are the true heart of Vietnam, and we are so excited to share their love with you, while you embrace your love of travel and adventure with us.
Paradise Travel offers every type of Vietnam tours that you could dream of, and we have specifically tailored many of these for travelers from Australia! Check out our many categories such as the Vietnam discovery tours , which are sure to cover all of the bases, Vietnam family tours for family or Vietnam eco tours, for the eco-conscious, nature loving adventurers. We are ready to help you enjoy the trip of a lifetime to the beautiful, and ever growing in popularity, gloriously fascinating Vi
Contact us via phone call, email, and instant message via our homepage website. We would love the opportunity to share the beautiful country of Vietnam with you.
---