Travel to Vietnam from America
Nowadays, Vietnam is one of the favorite destinations for travelers from America and Canada. Travel to Vietnam from USA or Canada is easy with getting visa online and cheap flight tickets
On July 11, 1995, U.S. President Bill Clinton announced the formal normalization of diplomatic relations between the United States of America and Vietnam. Since then, relationships between the two countries turned to a new page
U.S. relations with Vietnam have become deeper and more diverse in the years since political normalization. The two countries have broadened their political exchanges through regular and regional security. The annual Bilateral Human Rights Dialogue resumed in 2006 after a two-year hiatus. They signed a Bilateral Trade Agreement in July 2000, which went into force in December 2001.
USA has been helping Vietnam a lot with healing the wound from war last century.
In 2003, the two countries signed a Counter-narcotics Letter of Agreement (amended in 2006), a Civil Aviation Agreement, and a textile agreement. In January 2007, Congress approved Permanent Normal Trade Relations (PNTR) for Vietnam
There were many visits of both countries head of states to each other's and especially the recent visit of Mister President Barrack Obama to Vietnam in May 2016 strengthened the relationships between the two countries
According to a report of Vietnam National Administration of Tourism, the number of tourist from the United States to Vietnam in 2015 was nearly 500,000; 10% increased as the figure of 2014.
Visa to Vietnam for American and Canadan
American and Canadian passport holders need to get visa to Vietnam for tourism purposes.
- You can get visa to Vietnam at Vietnam Embassy in your country
In the US: http://vietnamembassy-usa.org/consular/visa-application-process
In Canada: http://vietem-ca.com/consular-services/visas
- Or the most convenient way is to get a visa on arrival to Vietnam
Procedure to get the letter: Send us your information which includes: full name, date of birth, nationality, date of arrival. We will send copy of the letter to you within 2 working days or faster if necessary. The letter of visa on arrival is issued and approved by the Immigration Department of Vietnam.
Travelers simply take copy of the letter to get on the flight and get the visa stamped at any arrival international airports in Vietnam.
With our guests, we offer the letter of visa on arrival to Vietnam free of charge.
Flights to Vietnam from USA and Canada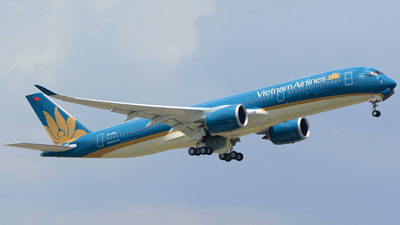 There are daily flights from the US and from Canada to Hanoi (HAN) or Ho Chi Minh City (SGN)
You can easily check flights and ticket prices online with Vietnam Airlines https://www.vietnamairlines.com
or Sky Scanner https://www.skyscanner.com/flights-to/vn/airlines-that-fly-to-vietnam.html
A matter with travelers from USA and Canada to Vietnam is the time which is around 20 hours on flight but do not be worried, the will have time to relax on first day with free massage package
Vietnam tours for American and Canadian
Vietnam is famous with beaches, natures, cultures, foods as well as international standard accommodations.
Are you interested in:
- Exploring a magnificent coastline dotted with islands and breathtaking national parks?
- Exciting and vibrant cities that beg to be explored?
- Markets, designer shopping malls and talented tailors to make up the latest designs, at a price you won't believe?
- French architecture and French pastry shops, where you think you could be in Paris?
- A diverse and fascinating range of cultures?
- One of the world's best cuisines?
- Historical relics?
- Citadels, Pagodas, Temples, Churches, Tombs?
- Trekking, cycling, surfing, rock climbing, kayaking, sailing, rock climbing, golf or just lazing on a beach preparing to enjoy the nightlife…?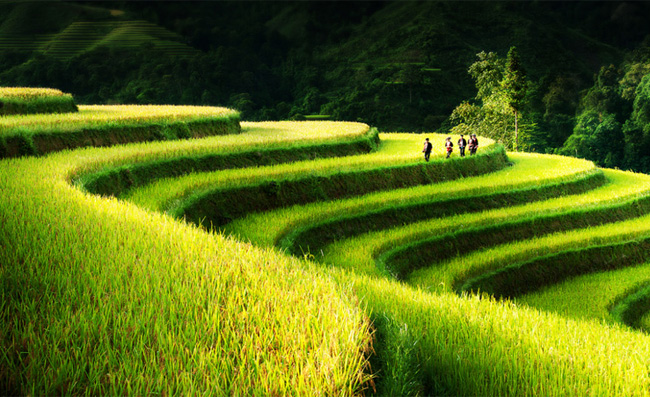 Travel to Vietnam!
You will experience so much in Vietnam, but what you will remember most is the gentle, kind and beautiful Vietnamese people. They are the heart of Vietnam
Paradise Travel offers almost all types of Vietnam tours for travelers from Ameria which are divided into some categories as Vietnam discovery tours which are samples for travelers who visit Vietnam for the first time, Vietnam family tours are for family or other nature friendly packages with Vietnam ecotours
You will experience so much in Vietnam, but what you will remember most is the gentle, kind and beautiful Vietnamese People. They are the heart of Vietnam
Contact us or leave me a message, we are pleased to be at your service!
---