Vietnam
Economy
Economic reconstruction of the reunited country has proven difficult. After the failures of the state-run economy started to become apparent, Vietnam launched a program of (renovation), introducing elements of capitalism. The policy has proved highly successful, with Vietnam recording near 10% growth yearly (except for a brief interruption during the Asian economic crisis of 1997). The economy is much stronger than those of Cambodia, Laos, and other neighboring developing countries. Like most Communist countries around the world, there is a fine balance between allowing foreign investors and opening up the market.
There are extreme restrictions on foreigners owning property or attempting to sell. It is very difficult for them to trade without negotiating 'fees'. Business can be done via local partnerships with all the attendant risks.
Power and services is another issue. There are often 'rolling blackouts' when there is not enough electricity at times. For this reason, many shops have portable generators.
According to government estimates Vietnam sees nearly 8 million tourist arrivals in 2015.
Vietnam People
Most people in Vietnam are ethnic Vietnamese (Kinh), though there is a sizable ethnic Chinese community in Ho Chi Minh City, most who are descended from migrants from Guangdong province and are hence bilingual in Cantonese or other Chinese dialects and Vietnamese. There are also numerous other ethnic groups who occupy the mountainous parts of the country, such as the Hmong, Muong and Dao people. Theres also a minority ethnic group in the lowlands near the border with Cambodia known as the Khmer Krom.
Buddhism is the single largest religion in Vietnam, with over 85% of Vietnamese people identifying themselves as Buddhist. Catholicism is the second largest religion, followed by the local Cao Dai religion. Other Christian denominations, Islam, and local religions also share small followings throughout the southern and central areas.
Culture of Vietnam
Due to its long history as a tributary state of China, as well as several periods of Chinese occupations, Vietnamese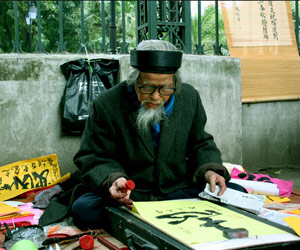 culture is heavily influenced by that of Southern China, with Confucianism forming the basis of Vietnamese society. The Vietnamese language also contains many loan words from Chinese, though the two languages are unrelated. Buddhism remains the single largest religion in Vietnam, though like in China but unlike in the rest of northern Southeast Asia,the dominant school of Buddhism in Vietnam is the Mahayana School.
Nevertheless, Vietnamese culture remains distinct from Chinese culture as it has also absorbed cultural elements from neighboring Hindu civilizations such as the Champa and the Khmer empires. The French colonization has also left a lasting impact on Vietnamese society, with baguettes and coffee remaining popular among locals.
Climate of Vietnam
Vietnam is large enough to have several distinct climate zones.
The South has three somewhat distinct seasons: hot and dry from March to May/June; rainy from June/July to November; and cool and dry from December to February. April is the hottest month, with mid-day temperatures of 33°C (91°F) or more most days. During the rainy season, downpours can happen every afternoon, and occasional street flooding occurs. Temperatures range from stifling hot before a rainstorm to pleasantly cool afterward. Mosquitoes are most numerous in the rainy season. December to February is the most pleasant time to visit, with cool evenings down to around 20°C (68°F).
The North has four distinct seasons, with a comparatively chilly winter (temperatures can dip below 15°C/59°F in Hanoi), a hot and wet summer and pleasant spring (March-April) and autumn (October-December) seasons. However, in the Highlands both extremes are amplified, with occasional snow in the winter and temperatures hitting 40°C (104°F) in the summer.
In the Central regions the Hai Van pass separates two different weather patterns of the North starting in Langco (which is hotter in summer and cooler in winter) from the milder conditions South starting in Danang. North East Monsoon conditions September – February with often strong winds, large sea swells and rain make this a miserable and difficult time to travel through Central Vietnam. Normally summers are hot and dry.
Vietnam Banks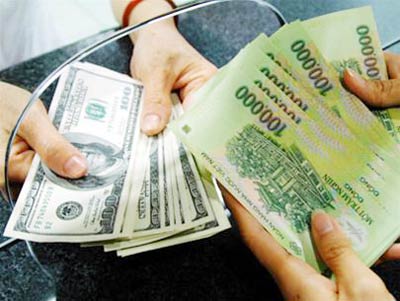 Most of the banks in Vietnam are opened from 8.30AM to 4PM from Monday to Friday (closed on Saturdays and Sundays). Credit cards are widely accepted. ATMs are available at most 5 star hotels and in big cities like Hanoi, Haiphong, Hue, Danang and Ho Chi Minh city.
Vietnam Currency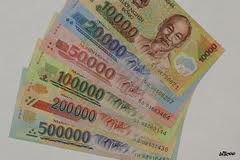 Vietnamese currency is the Vietnam Dong. All kinds of paper notes which are in circulation have the nominal values of 500,000; 200,000, 100,000; 50,000; 20,000; 10,000; 5,000 dong. Coins are now not popular used. Foreign currencies can be exchanged at banks, hotels, international airports or at official currency exchange booths. The exchange rate between Vietnam Dong and US dollar is about 22,780 VND/ USD (as of March 2018).
Holidays
By far the largest holiday of the year is TẾT, celebration of the New Year (as marked by the lunar calendar), which takes place between late January and March on the Western calendar. In the period leading up to Tết, the country is abuzz with preparations. Guys on motorbikes rush around delivering potted tangerine trees and flowering bushes, the traditional household decorations. People get a little bit stressed out and the elbows get sharper, especially in big cities, where the usual hectic level of traffic becomes almost homicidal. Then a few days before Tết the pace begins to slow down, as thousands of city residents depart for their ancestral home towns in the provinces. Finally on the first day of the new year an abrupt transformation occurs: the streets become quiet, almost deserted. Nearly all shops and restaurants close for three days, (the exception being a few that cater especially to foreign visitors; and hotels operate as usual.)
In the major cities, streets are decorated with lights and public festivities are organized which attract many thousands of residents. But for Vietnamese, Tết is mostly a private, family celebration. On the eve of the new year, families gather together and exchange good wishes (from more junior to more senior) and gifts of "lucky money" (from more senior to more junior). In the first three days of the year, the daytime hours are devoted to visiting — houses of relatives on the first day, closest friends and important colleagues on the second day, and everyone else on the third day. Many people also visit pagodas. The evening hours are spent drinking and gambling (men) or chatting, playing, singing karaoke, and enjoying traditional snacks and candy (women and children.)
Visiting Vietnam during Tết has good points and bad points. On the minus side: modes of transport are jammed just before the holiday as many Vietnamese travel to their home towns; hotels fill up, especially in smaller towns; and your choice of shopping and dining is severely limited in the first days of the new year (with a few places closed up to two weeks). On the plus side, you can observe the preparations and enjoy the public festivities; pagodas are especially active; no admission is charged to those museums and historical sites that stay open; and the foreigner-oriented travel industry of backpacker buses and resort hotels chugs along as usual. Visitors also stand a chance of being invited to join the festivities, especially if you have some local connections or manage to make some Vietnamese friends during your stay. When visiting during Tết, it's wise to get settled somewhere at least two days before the new year, and don't try to move again until a couple of days after.
Lesser holidays include May 1, the traditional socialist labor day, September 2, Vietnam's National Day, King Hung celebration on 10 of the third month lunar calendar (6 April 2017, 25 April 2018, 14 Apil 2019…) commemorating past kings, and Liberation Day on April 30th, marking the fall of Saigon in 1975. Around those times, trains and planes tend to be sold out, and accommodations at the beach or in Dalat are hard to find. Best to book far in advance.