With mountainous terrain titles, see the river, Vang Vieng is surrounded by limestone mountains, vast forests and lush so cool climate all year round. This place really become a "first hold the hybrid scene," the country's peaceful Million Elephants.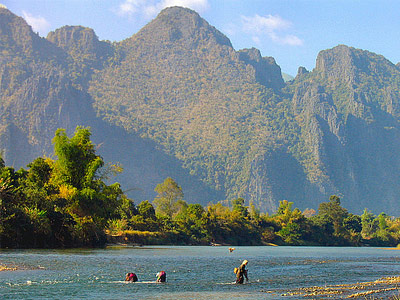 Vang Vieng
It not only needs to visit the resort each weekend, but also become a paradise full of attraction for tourists who fancy thrills and adventure games.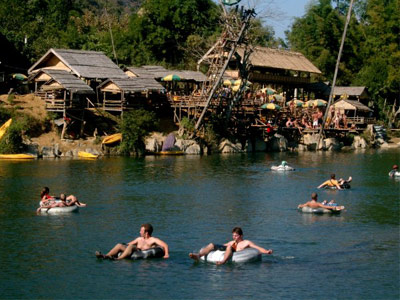 Vang Vieng Swimming
There are many options for tourists to Vang Vieng as resting in the grass hut built right on the water, drop her thong line on the pontoon to enjoy fresh air, kayak or relax and watch heavenly clouds … the Nam Song river is so peaceful yet intense enough to slip adventure games such as gutters, Beaches or to try bungee jumping adventure with strong feeling it was first released in the air and then drop the cool yourself down the river.