Khouangsi Waterfalls Food
There are plenty of restaurants at Kuang Si Waterfalls to keep visitors from going hungry. The first time I went there in February of 2010, I only bought a bottle of water and one coconut to drink its juice. When I went back to Kuang Si Waterfalls later in October and November of last year, I shared my lunch with our tuk-tuk driver. As a true fan of green papaya salad, I had to try a batch from a restaurant that the tuk-tuk driver said it's the best of them all.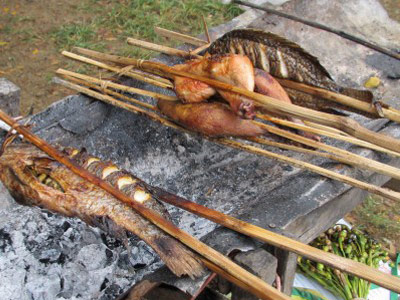 The meal was delicious and for dessert, it was walking along the waterfalls path.