Khouangsi Waterfalls Photo
These waterfalls are a favorite place for anyone who come here to explore and visit Luang Prabang.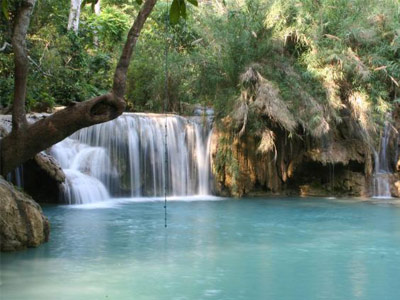 Khouangsi Waterfalls
It has a wide, many-tiered waterfall flowing over limestone formations into a series of fresh cool, turquoise pools and surrounded by thick banks of green and colorful vegetation on either side. There are several beautiful swimming holes around, with the most amazing green colored water.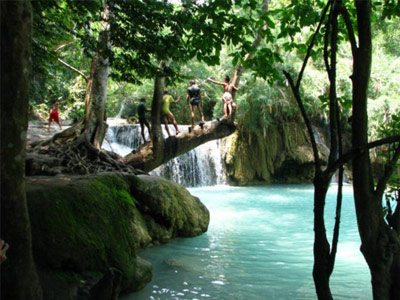 Swimming in Khouangsi Waterfalls