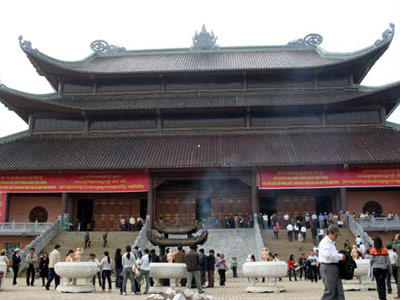 Bai Dinh Pagoda cultural or spiritual mountain zone Bai Dinh Pagoda is a complex located on Mount Bai Dinh Pagoda in Gia Sinh Commune, Gia Vien, Ninh Binh.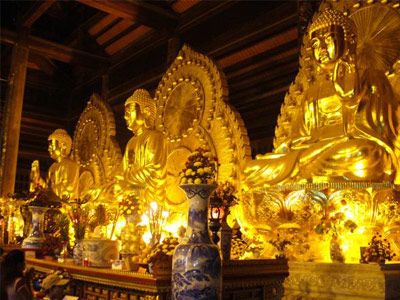 The Three Holy seated Buddha temple is situated at the highest, at the top of the monument Bai Dinh Pagoda, is recognized as the temple is the heaviest statue The Three Vietnam, between shots of 7.2 meters high weighing 50 tons .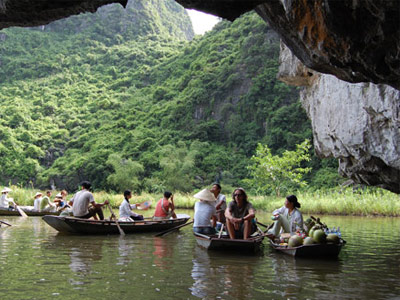 Tam Coc – Bich Dong
Tourist area of Tam Coc – Bich Dong tourism is a complex, a famous ancient, belonging to a commune, Ninh Hai, Hoa Lu district, Ninh Binh province; the capital, Hanoi 100 km to the south. It retains the primitive, natural creation, with many caves, historical sites, cultural attractions in and outside the country, Thai Vi Temple, Tam Coc, Bich Dong Pagoda, the Tien Temple Spirit Coc …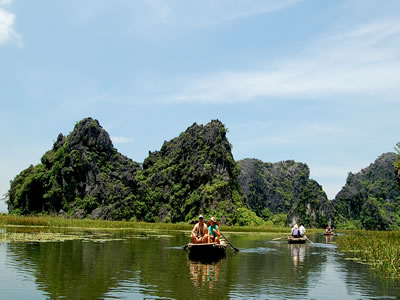 Ninh Binh – Trang An Boat Trip
Eco-tourism Trang An is a complex beauty – landscapes are scientists such as an "outdoor geological museum" with numerous caves, mountains, valleys water, forests and relic use are interleaved.