Best places to visit in Vietnam in May
Although May is not the best time to visit Vietnam, there are still many beautiful and unique places for your choice to make your Vietnam tour meaningful and exciting because this time the service price is cheaper and the quality is better than the rush time of tourism.
Vietnam is famous for the special and charming culture and customs which belongs to its long-lasting history. Travel to Vietnam means that you have the opportunity to see the sumptuous mountain scenes, white beaches with turquoise water, endless rice paddies, natural parks, tropical forest, majestic valleys and world famous natural sites, etc.
Mai Chau – Hoa Binh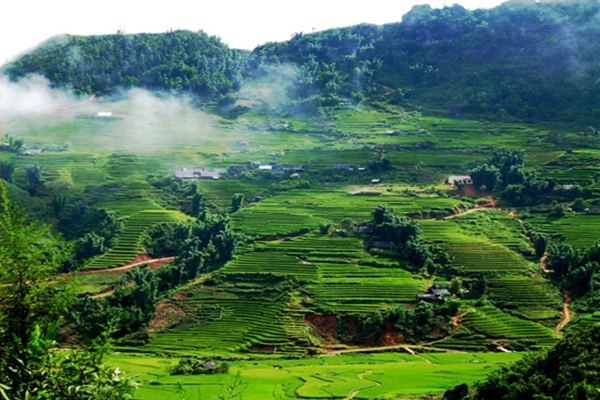 Mai Chau is the ideal destination for people who love nature, love what simple, honest and also a destination for those who want to move away from urban life where noisy, tired to look for a climate where cool, peaceful life. How to Hanoi about cars than 2 hours, Mai Chau valley is the home of the Thai ethnic group, the majority are concentrated in Lac village, Van village … If you have the opportunity to travel East – North West, tourists go Mai Chau had to witness the lives of ethnic minorities here nice and quiet like a watercolor painting are painted vastness of space between earth and sky, mountains and rivers.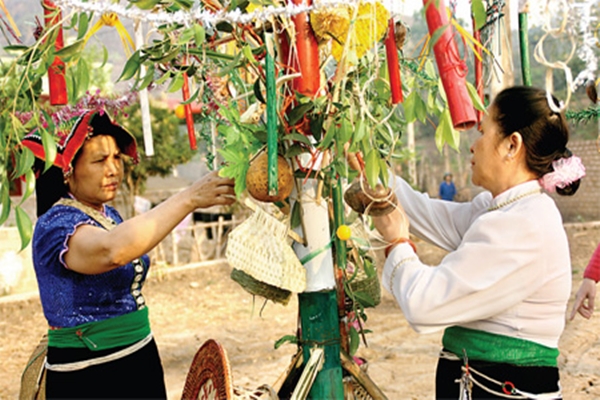 Thai's pray for rain ceremony – Mai Chau District, Hoa Binh Province: Thai Festival for rain in Mai Chau is opened on the night of the red moon halo in March and April (lunar calendar). People are going to sing for rain throughout the village, and relay torch around the village.
Ha Long – Cat Ba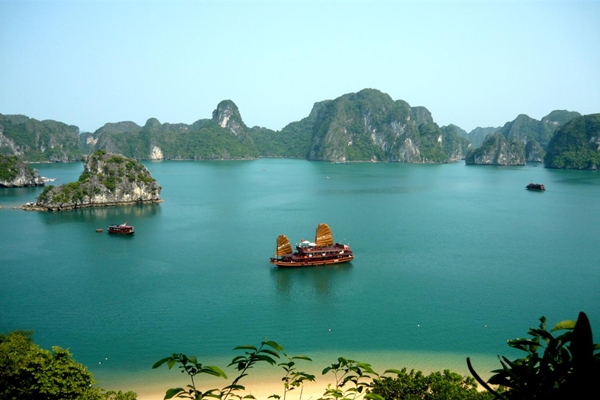 Halong Bay is not only one of the World Heritage Sites but also the jewel of Vietnam tourist sites. Your Vietnam family vacation is certainly an exciting memory with the majestic bay and mysterious caves. Your Vietnam tour will be more unforgettable with one or two night on a Halong cruise. Nothing can compare with the comfortable feeling and relaxation when your family enjoys the delicious seafood cooked and served by the skillful cooks while seeing the most beautiful and romantic natural sites in the world. You also have a chance to swim in the emerald green waters and discover the dreaming extraordinary landscape.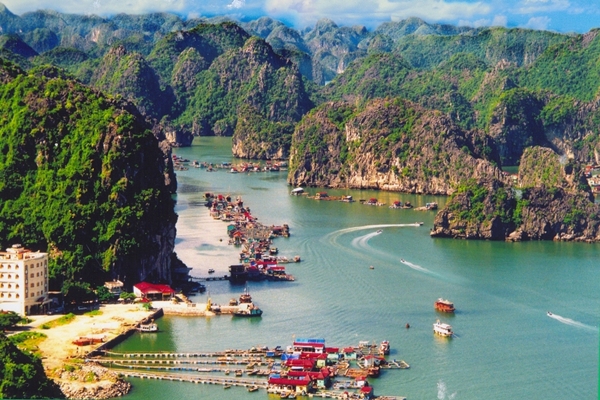 Cat Ba is an island connected to Halong Bay to create many sea caves on fascinating visitors. Here visitors will enjoy the fresh air to assimilate themselves into the beautiful nature.
Phong Nha – Ke Bang
Located far from Dong Hoi town about 50km, Phong Nha – Tien Son has 13000 meter length including 14 beautiful caves formed by the underground river dissolving limestone such as Ca Ron cave, Dark cave and Dome cave… At the entrance of the caves have many beautiful stalactites hang down, as deep inside, the natural landscape as fanciful.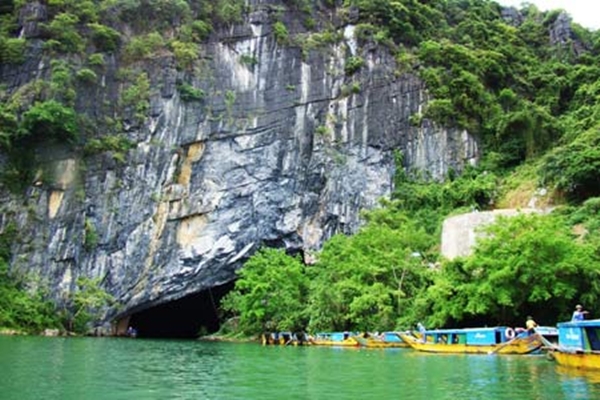 Phong Nha Cave (also known as the wet cave) and Tien Son (also known as the dry cave) the same location so visitors can tour the same tour – visiting time approximately 3 hours for 1 cave and 4.5 hours for 2 caves. From outside the gate of the sanctuary, tourists buy tickets sailing – sailing away from the management to the Son river road 5km – 5km we are sure that this will create an unforgettable impression for the tourists with natural landscape two majestic rivers with unique blue-green water.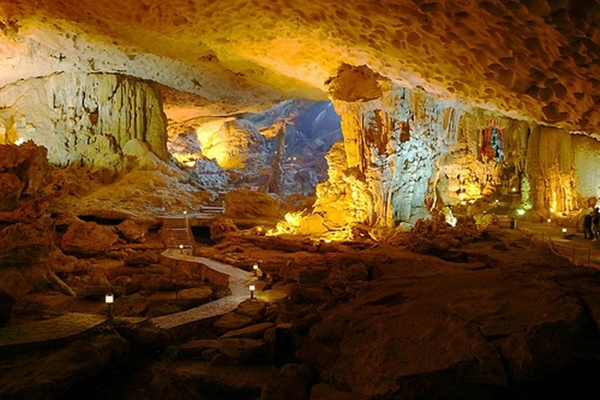 Nha Trang
Although not having a dreamy and romantic beauty as Da Lat, Nha Trang gives your Vietnam tour a spacious space, a peaceful moment. Going to Nha Trang, your family especially your children can join in roam freely on the white sandy beach, drowning in hot mineral springs, mud pools immersed in or under running water massage thousand rays. In addition, your children will experience the exciting journey on the Vinpearl cable or playing all day with hundreds of games on the island. After delighted time to play, your family can be hand in hand exploring the exciting world of water at Tri Nguyen Aquarium, breathing in the cool air falls Ta Gu, Yang Bay waterfall or learn of the mysterious of Ponagar tower.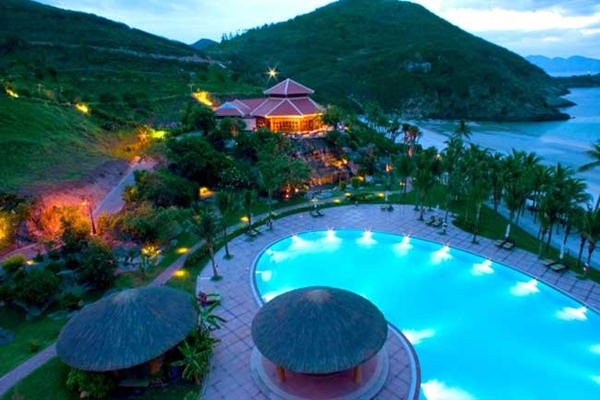 Can Tho
Can Tho – white rice and fresh water. Anyone who goes to Can Tho one time, their hearts don't want to leave. The poem says all about a rich land is endowed by nature. Going to Can Tho you can visit Cai Rang floating market, fruit orchards around the year. Most fruit season is in summer, you can go into the garden, tasting all the fruits of the land of the South. Particularly on the occasion of the fifteenth of December and April fifteenth, there are 2 major festivals in Binh Thuy's Temple celebration, Ha Dien and Thuong Dien ceremony. This is one of the three largest festivals in the western.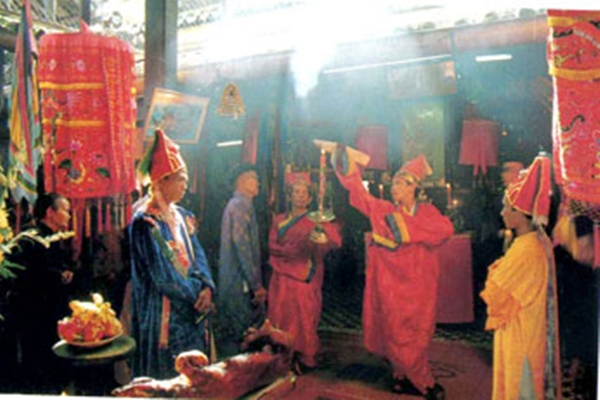 Chau Doc – An Giang
Sam Mountain and other mountain regions of the Seven Mountains is the scenic highlight natural poetic in southwestern Vietnam's border with Cambodia. Low Mountain trails, many leaned up and down, little trees. According to legend, the mountain appears more flexible, so there are many Buddhist temples were erected in almost two centuries. People around the ritual pilgrimage to this very crowded. There are 200 temples, pagodas, temples scattered at the foot of the mountain, and on top of the ridge. On the mountaintop, there is a fortress built by the French
Every year, every week in April to lower lunar Seven Mountains area of An Giang province becomes ever more crowded. Tourists come here not only to visit these spots, famous landmarks, the female God of Sam mountain ceremony – a festival has been promoted as a national festival, etc.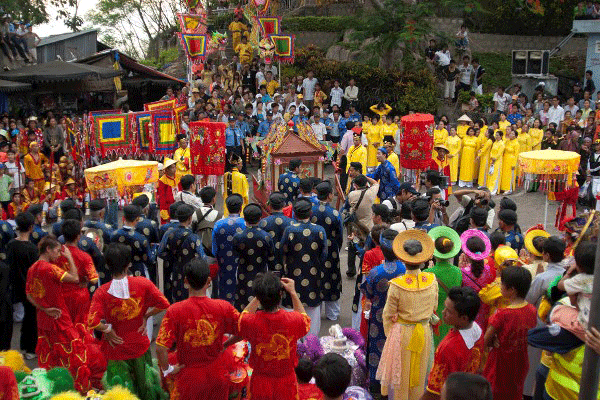 This year, the female God of Sam mountain ceremony will take place from 31/5 to 06/05 (Lunar calendar). Still according to the traditional ritual with two-part festival and part social component. Part of the celebration includes activities like the Easter show She statue; She bathing ceremony; appeal Shen Thoai Ngoc Hau identity ceremony, identity parade and all the Thoai Ngoc Hau's wife and two of Thoai Ngoc Hau Tomb (Son tomb) on Temple, then the TucYet ceremony (character and conduct of offering worship) and feast on "Building flanking" opening for Hat Boi in Vo Ca of Temple; HoiSac and ChanhTe ceremony.
Hang Pagoda, another name is Phuoc  Dien Tu, located at Sam mountainside (Son Vinh Te), Chau Doc, Hang Pagoda is a scenic beauty of  An Giang province and a national historical site in Vietnam.
Best Vietnam tours if you travel to Vietnam in May
Are you thinking about a trip to Vietnam in May? Which destinations do you have in mind? Let us know your ideas on the comment box below.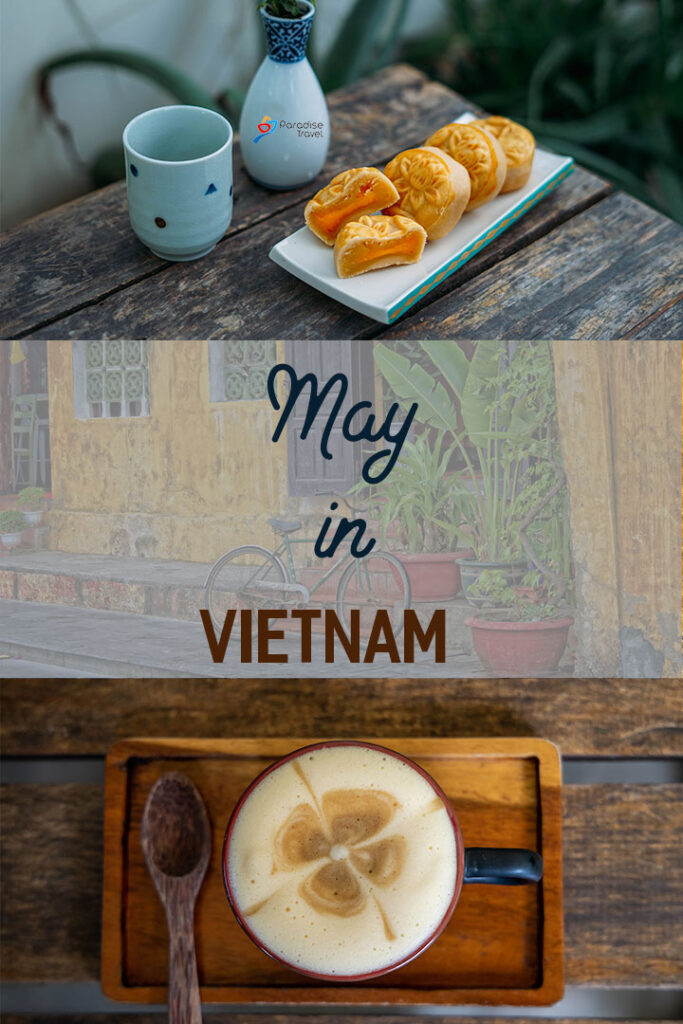 Start planning your tailor-made Vietnam tour by contacting one of our specialists…