12 days in Vietnam is suitable to have good itineraries to visit almost all highlights of the country.
Travelers can start from Hanoi and end the trip in Ho Chi Minh City or vice verse. Travelers can also add a part of Cambodia or Laos in this period of time
Would you like another itinerary or suggestion? Please let us know or customize your Vietnam trip or check out our Vietnam tour packages.
12 days in Vietnam from Hanoi
Hanoi – Halong Bay – Ninh Binh – Da Nang – Hoi An – Ho Chi Minh City – Mekong Delta
Hanoi: 2 days
Ha Long: 2 days
Ninh Binh: 1 day
Da Nang – Hoi An: 3 days
Ho Chi Minh City: 2 days
Mekong Delta: 2 days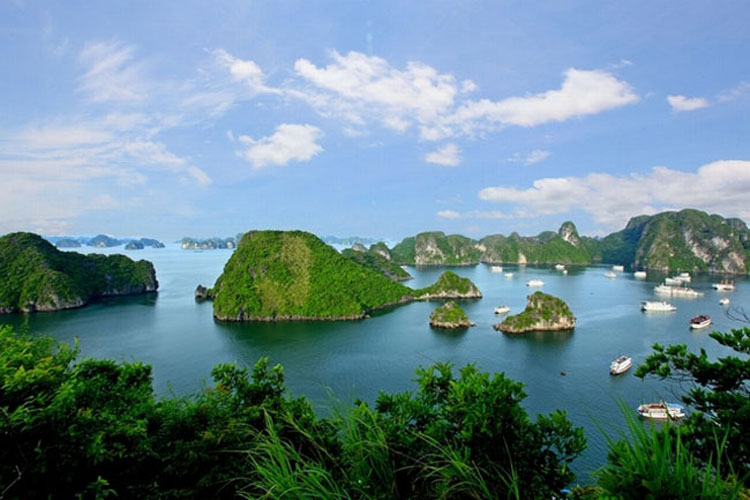 The most highlights of the North of Vietnam for those who travel Vietnam for the first time are Hanoi, Halong Bay, Ninh Binh, Mai Chau, Sapa. You can choose some of the destination then continue with Hue, Da Nang, Hoian in the Central.
The South of Vietnam is famous with Nha Trang beach, Da Lat, the metropolitan Ho Chi Minh City with nearby Cu Chi Tunnels, Cao Dai Holy See. Mighty Mekong delta and Phu Quoc beach Island are also attractive for many travelers
Some culture and customs you should know when traveling to Vietnam 2019 – 2020
One of the tour itineraries in 12 days from Hanoi to Saigon for your consideration:
Day 1: Hanoi arrival, visit Hanoi
Day 2: Hanoi – Halong Bay (Over night on boat)
Day 3: Halong – Ninh Binh
Day 4: Ninh Binh – Hanoi
Day 5: Hanoi – Da Nang – Hoian
Day 6 + 7: Hoi An
Day 8: Hoian – Da Nang – Ho Chi Minh City (Saigon)
Day 9: Saigon – Cao Dai Holy See – Cu Chi Tunnels
Day 10: Saigon – Mekong delta
Day 11: Mekong delta – Saigon
Day 12: Saigon – Departure.
7 steps to choose your perfect Halong Bay cruise: Master Guide 2019
Halong Bay Weather: When to travel
12 days in Vietnam from Ho Chi Minh City to Hanoi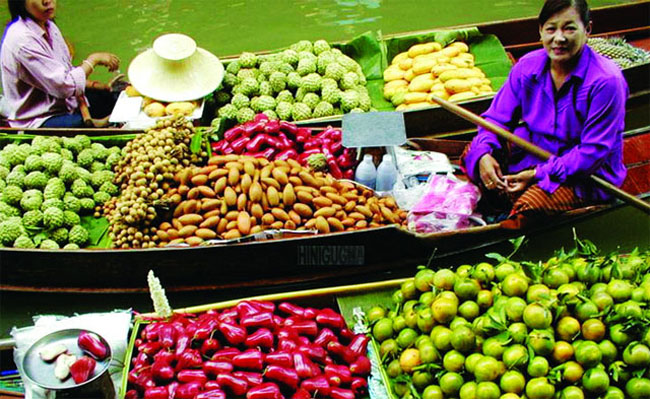 Travelers can change above itinerary with start point from Saigon. Here is another itinerary with difference destinations and start from Saigon:
Day 1: Ho Chi Minh City arrival
Day2: Ho Chi Minh City tour, Cu Chi Tunnels
Day 3: HCMC – Da Lat (Flight)
Day 4: Da Lat
Day 5: Da Lat – Nha Trang
Day 6: Nha Trang
Day 7: Nha Trang – Hanoi
Day 8: Hanoi – Ha Long
Day 9: Halong – Hanoi – Night train to Sapa
Day 10: Sapa
Day 11: Sapa – Night train back to Hanoi
Day 12: Hanoi – Departure
Top 3 beaches in the South of Vietnam 2019
Top 7 Beaches in the Central of Vietnam 2019
8 most expensive beach resorts in Vietnam 2019
12 days in Vietnam and Cambodia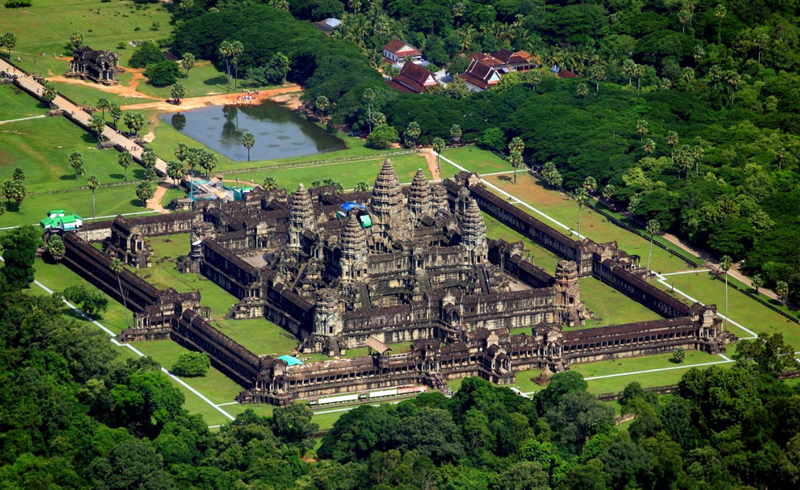 Travelers can start the tour from Angkor Wat, Cambodia then take a flight to either Hanoi or Saigon then Hanoi. Or if travelers start the tour from Hanoi or Saigon, they can also combine with Angkor Wat.
Here is one of the most interesting itineraries which is selected by many travelers:
Day 1: Ho Chi Minh City arrival
Day2: Ho Chi Minh City tour, Cu Chi Tunnels
Day 3: HCMC – Mekong delta
Day 4: HCMC – Siem Reap (Angkor Wat)
Day 5: Visit Angkor Wat
Day 6: Siem Reap – Hanoi (Flight in the morning), visit Hanoi in the afternoon
Day 7: Hanoi – Ha Long
Day 8: Halong – Hanoi – Night train to Sapa
Day 9: Sapa
Day 10: Sapa – Night train back to Hanoi
Day 11: Hanoi – Ninh Binh
Day 12: Ninh Binh – Hanoi Airport for departure
12 days in Vietnam and Laos
Luang Prabang, famous with countless Buddhist temples, is a perfect place in Laos to relax and experience a slower, simpler way of life
Here is an option to combine Vietnam and Luang Prabang:
Day 1: Hanoi arrival, visit Hanoi
Day2: Hanoi – Halong Bay (Over night on boat)
Day 3: Halong – Ninh Binh
Day 4: Ninh Binh – Hanoi
Day 5: Hanoi – Luang Prabang
Day 6: Luang Prabang
Day 7: Luang Prabang – Ho Chi Minh City (Saigon)
Day 8: Saigon – Cao Dai Holy See – Cu Chi Tunnels
Day 9: Saigon – Mekong delta (Overnight in Can Tho)
Day 10: Can Tho – Saigon
Day 11: Saigon City tour – Shopping
Day 12: Departure
Budgets for 12 days in Vietnam
3 star hotel without flight: 109 – 1250 $US/ person for double/ twin sharing
4 star hotel without flight: 1380 – 1550 $US/ person for double/ twin sharing
5 star hotel without flight: 1550 – 1950 $US/ person for double/ twin sharing
Flight from 80$US/ 1 way (North/ South to Central), from 150$US/ 1 way North to South or vice versa
Of course the budgets for these 12 days depend much on what travelers can afford. To save money, travelers can choose suitable downtown 2 or 3 star hotels from 30-40 $US/ night, use local restaurant or street foods, check for tourist buses for main and long routes, book cheap air tickets with Vietnam Airlines, Vietjet Air or Jetstar
Recommended Vietnam tours in 12 days
Most interesting destinations of Vietnam – 12 Days/ 11 Nights
Memory of Vietnam with Saigon to Hanoi Highlights – 12 Days/ 11 Nights
Paradise Family Vacation In Vietnam – 12 Days/ 11 Nights
Northwest Vietnam Hill Tribes Explore – 12 Days/ 11 Nights
Vietnam and Cambodia World Heritage Sites – 12 Days/ 11 Nights
Vietnam highlights tour for family – 11 Days/ 10 Nights
Northern Vietnam Exposure Tours – 11 Days/ 10 Nights
---
Start planning your tailor-made Vietnam tour by contacting one of our specialists…