This ceremony was took place in Japan's Fukuoka on 26 November 2013. This theme of 2013 Asian Townscape Award is "Townscape: a Source of People's Pride". There are only two cities of Vietnam win this award. They are Danang and Hoi An.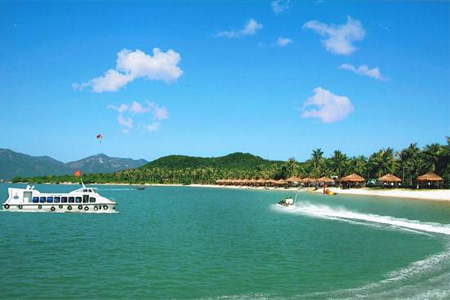 The Da Nang People's Committee Vice Chairman, Mr Nguyen Ngoc Tuan, said that his city had also won the ASEAN Environmentally Sustainable City Award in 2011. He remarked that this year's award is another acknowledgment of the great efforts made by the local authorities and people to build Da Nang into an environmentally-friendly and livable city, and a socio-economic development hub in the central region and highlands. This award would also help to create a famous brand name for Da Nang in its development progress and its international integration.
The ATA was established in 2010 by the United Nations Human Settlements Programme (UN-HABITAT) Regional Office for Asia and the Pacific, the Asian Settlements Committee, the Asian Landscape Design Organization, and the Fukuoka Asian Urban Research Centre. The purpose is to honor outstanding townscapes and urban development in cities throughout Asia.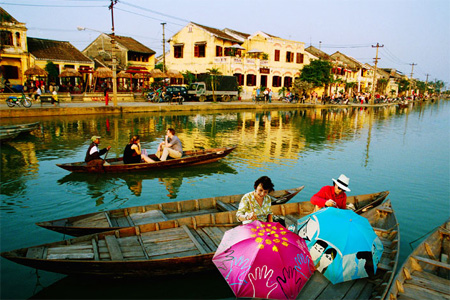 Following the theme of this year, the award honors cities, regions and projects whose landscape architecture is considered as typical. The evaluation criteria of the award revolves around five main points: Harmonious coexistence with the local and regional environment; Safety, convenience and sustainability; Respect for local and regional culture with history; High artistic quality and Contributions to local development; capabilities of becoming models for other cities.
In 1999, the ancient town of Hoi An was declared a world heritage site by UNESCO for being a well-preserved example of a Southeast Asian trading port in the 15th to 19th centuries, and containing buildings with a unique blend of local and foreign influences. Since then, it has been voted one of the top tourist destinations by several tourism magazines. In January of this year, it was voted the world's best tourism city by UK tourism magazine Wanderlust. Last month, it also ranked second in a list of the Top 10 Asian Cities by prestigious American tourism magazine Condé Nast Traveler.
Da Nang's My Khe beach was voted one of the six most attractive beaches on the planet by American business magazine Forbes last year.