KONG SKULL ISLAND - Follow Kong's trail throughout Vietnam!
KONG SKULL ISLAND - Follow Kong's trail throughout Vietnam!
A tour to places where 'Kong: Skull Island' were filmed in Vietnam
Some scenes of the film 'Kong: Skull Island' were shot in three famous travel destinations of Vietnam: Halong Bay, Ninh Binh and Quang Binh. This tour is to introduce these interesting places as well as other attractions of the country
| | |
| --- | --- |
| Day 1 | Arrive Hanoi (D) |
| Day 2 | Hanoi - Halong (B, L, D) |
| Day 3 | Ha Long - Ninh Binh (B, L, D) |
| Day 4 | Ninh Binh - Hanoi (B, L, D) |
| Day 5 | Hanoi - Quang Binh (B, L, D) |
| Day 6 | Phong Nha - Tu Lan - Explore the Home of Kong (B, L, D) |
| Day 7 | Quang Binh - Da Nang - Hoian (B, D) |
| Day 8 | Hoi An - Da Nang - Saigon (B, L) |
| Day 9 | Saigon - Mekong Delta - Saigon (B, L, D) |
| Day 10 | Saigon city tour - Cu Chi Tunnels (B, L, D) |
| Day 11 | Saigon departure (B) |
Day 1: Arrive Hanoi (D)
Upon arrival at Noi Bai Airport in Hanoi, Paradise Travel's tour guide and driver are ready to welcome you at airport exit gate.
On the way from airport to hotel, our tour guide will briefly introduce your tour program, general and necessary information for the time you are in Vietnam, double check with you with things you may need to make clear, reconfirm with you for the next day pick up time
If time permit, we have a cyclo around old quarter, join the Water Puppet Show in late afternoon, have welcome dinner
Overnight at hotel in Hanoi
Day 2: Hanoi - Halong (B, L, D)
After breakfast at hotel, we leave Hanoi around 8.30AM for Halong Bay (180KM).
Arrive at the bay at noon when the junk crews welcome guests on board at Hon Gai Wharf.
Enjoy welcome drinks and check in your cabin, lunch with fresh local seafood while cruising into Ha Long Bay. Get to Vung Vieng after 2 hours. Start exploring Vung Vieng fishing village and the hidden lagoons in Bai Tu Long Bay by kayak you will recognize many of these iconic karsts which appeared several times throughout Kong: Skull Island.
Back to junk to enjoy relaxing or the sunset. Dinner and overnight on board nearby Vung Vieng village (or Trinh Nu cave)
Day 3: Ha Long - Ninh Binh (B, L, D)
AM: Early risers can enjoy the sunrise and the quiet breath - taking beauty of Bay's landscape. From 7.30 to 10.30, Ala carte serving (Guests can order any dishes in the menu whenever they want).
Around 8.00, Start discovering Ba Cua beach where the guests enjoy swimming, sunbathing or relaxing. Back to junk, arrange luggage and check out cabin while cruising back. Around 11.30: disembark.
PM: Transfer to Ninh Binh (200KM from Ha Long Bay)
Upon arrival in Ninh Binh, we check in and relax before dinner.
Overnight in Ninh Binh
Day 4: Ninh Binh - Hanoi (B, L, D)
After breakfast at hotel, we start a full day tour of Ninh Binh.
First, we visit Hoa Lu, the historic capital of Vietnam and the famous ancient temples of Le and the Dinh Dynasties. Then, we take a trip to Van Long wharf and set off on a short boat trip into the reservoir at Van Long Nature Reserve - the largest wetland in northern Vietnam. This is also where many of the scenes from Kong: Skull Island took place.
Have lunch at nearby restaurant.
In the afternoon, we take a boat trip to discover Trang An, one of the places the Kong: Skull Island was shot, which have forested limestone mounts contrasting in emerald water, caves, lowland and rivers. We will visit 11-cave-network with beautiful stalactites of all shapes and colors
Later in the afternoon, we get on our vehicle for coming back Hanoi (110KM) for dinner
Re-check in hotel and overnight in Hanoi
Day 5: Hanoi - Quang Binh (B, L, D)
Today, we visit highlights of Hanoi which include:
- The Ho Chi Minh Mausoleum and his house on stilts. Here, you will hear about the man who led Vietnam's campaign for independence from French
colonial rule.
- The Imperial Citadel, the apex of regional political power for more than a millennium where research and excavation is still underway
After lunch, we visit the Temple of Literature, which was built as an homage to the Chinese scholar Confucius.
The tour continues with Ethnology Museum where you have great chance to know about culture, custom, languages, houses of 54 ethnic groups in Vietnam,
Back to hotel for refresh
Our tour guide will meet you at your hotel after checking out for dinner and transfer you to Hanoi train station to catch the train at 19:30. The train arrives in Dong Hoi, Quang Binh around 05.30 the next day
Day 6: Phong Nha - Tu Lan - Explore the Home of Kong (B, L, D)
Upon arrival, a driver will be waiting to transfer you for breakfast. Then, we take one-day trek into the heart of tropical Tu Lan, experience the epic natural majesty of Phong Nha National Park - home to the largest cave in the world, also known to be the home of Kong in the movie.
Take an excursion visiting Hang Chuot, Hung Ton Caves and To Mo Valley. Explore karsts, jungles, waterfalls and river caves in a journey into the heart of central Vietnam's natural reserve.
See the immense formations of Hang Chuot (Rat Cave) before trekking to impressive Hung Ton Cave and To Mo Valley.
Back to hotel for dinner and relax
Day 7: Quang Binh - Da Nang - Hoian (B, D)
After early breakfast, we check out and transfer to railway station for train at 07:25AM to Da Nang
13:00: Arrive in Da Nang, transfer to hotel in Hoi An for checking in and relax
Afternoon walking tour in Hoian.
We will start the walk from small alley from Phan Chu Trinh Street to Nguyen Thi Minh Khai Street. This is the typical ancient street of Hoi An, that can show you great atmosphere of the ancient town. Visit the Japanese Cover Bridge – the symbol of Hoi An.
After that, we visit Tan Ky, the most well known and authentic ancient house in town. Then take a walk along the Nguyen Thai Hoc – the ancient street of Hoi An to the market of the town. Visit the local market of Hoi An and Phuc Kien Congressional Assembly Hall, the communal place for Chinese community from Fukien province in China as well the worshiping temple to Thien Hau, the Goddess protecting people on the sea – that was so important for the Chinese Merchant and Fishman in the past.
Then you have free time for discovering the town on your own or shopping.
Day 8: Hoi An - Da Nang - Saigon (B, L)
After your breakfast at hotel, we and start biking tour to Tra Que Village. (Car is available upon inquiry)
We will cycle to a local farm in Tra Que village. A short stroll will take you around the vegetable garden and then you can join the farmers in preparing the land and fertilizing it with seaweed from the local lake following steps are raking the ground, sowing, watering, vegetable picking and many other gardening activities. After all these activities, we will take a short rest before getting to preparing lunch with a local family.
Our lunch will consist of many local delicacies including 'Tam Huu' spring roll, Banh Xeo or local pancake of people in Vietnam middle region. you can join the cooking with the chef on these meals. After your morning excursions and lunch, we will take a Vietnamese traditional postprandial nap before learning how to harvest and wrap the vegetables.
Return to hotel, check out and transferred to Da Nang airport for afternoon flight at 15.35 PM to Saigon, Ho Chi Minh City
17.05 PM, pick up at Saigon airport and transfer to hotel for checking in.
We will have dinner at nearby restaurant
Overnight at hotel in HCM City
Day 9: Saigon - Mekong Delta - Saigon (B, L, D)
After your breakfast, we start a full day to explore the Mekong Delta. On the way (3 hours drive) we can see the green paddy fields stretching towards the horizon
Upon arrival in Cai Be, we board on boat for an exploration of lush vegetation of Mekong Delta and the lively floating market buyers bargaining. Next a rowing boat rides on the maze of shady canals to arrive at a local orchard to visit the daily activities the handicraft villages of local people. Break time for lunch at the fruit garden.
After lunch, we take a boat along the Mekong River to Vinh Long - a center of tropical fruit; stop in for a short visit to Vinh Long market. Travel across My Thuan suspension bridge and drop by Mekong Rest Stop before going back to Saigon.
Have dinner at restaurant
Overnight in Saigon
Day 10: Saigon city tour - Cu Chi Tunnels (B, L, D)
After breakfast, we start a full day HCM City and Cu Chi Tunnels tours
We start with Notre Dame Cathedral and the Central Post Office. Notre Dame Cathedral was built between 1877 and 1883 and the stone used to create it was imported entirety from France.
Next to the cathedral stands the Central Post Office, construction finished in 1891. It is another fine example of French architecture and is Vietnam's largest post office.
We continue with The Reunification Palace which was the former residence of the President of South Vietnam until April 30, 1975.
Then, we visit the War Remnants Museum which has a wealth of images from the wars, the most moving being a gallery entitled 'Requiem' which is dedicated to Vietnamese and foreign journalists and photographers who perished during the French and American conflicts.
We have lunch in HCMC
In the afternoon, we have an excursion to the famous Cu Chi tunnels. This network of tunnels, which stretched for over 200KM, became legendary during the 1960s. The Cu Chi tunnels played a vital part in Vietnam War in that they allowed the Viet Cong to control a large rural area only 30 to 40 km from Saigon. At its height, the tunnel system stretched from Saigon to the Cambodian border. The network, parts of which were several levels deep, included innumerable trap doors, specifically constructed living areas, storage facilities, weapons factories, field hospitals, command centers and kitchens.
The tunnels have been widened for our benefit (otherwise we would not be able to enter). For those interested, there's even the opportunity to try an AK47 or MK16 at the nearby rifle range.
We return to HCM City and have farewell dinner
Relax and overnight in HCMC
Day 11: Saigon departure (B)
We have breakfast at hotel.
Our vehicle and tour guide will accompany group for shopping at nearby famous markets then transfer to airport for your home flight.
Home sweet home!
Planning a trip? Ask us here
Related Tours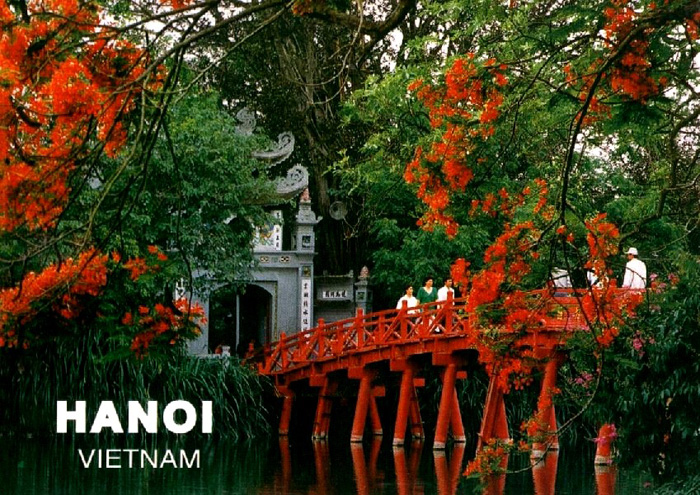 A glimpse of Vietnam - Travel from Hanoi to Saigon
Price from 760 $US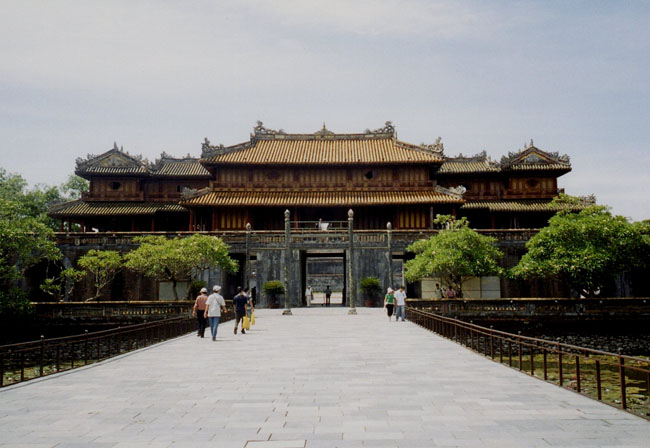 Memory of Vietnam with Saigon to Hanoi Highlights
Price from 1140 $US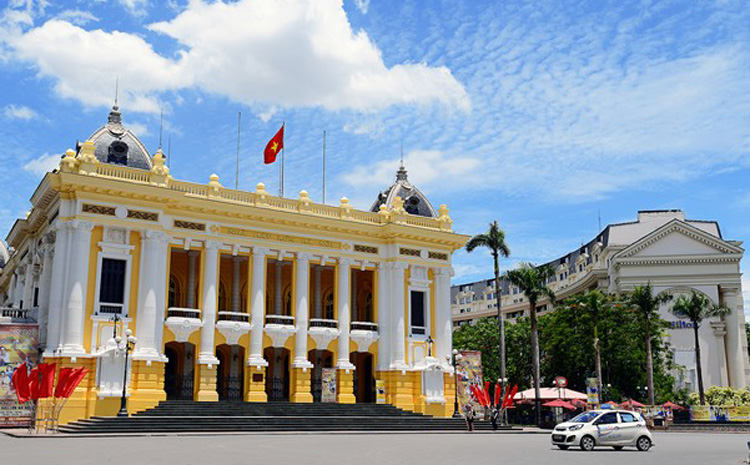 Vietnam tour in 10 days from Hanoi
Price from 1125 $US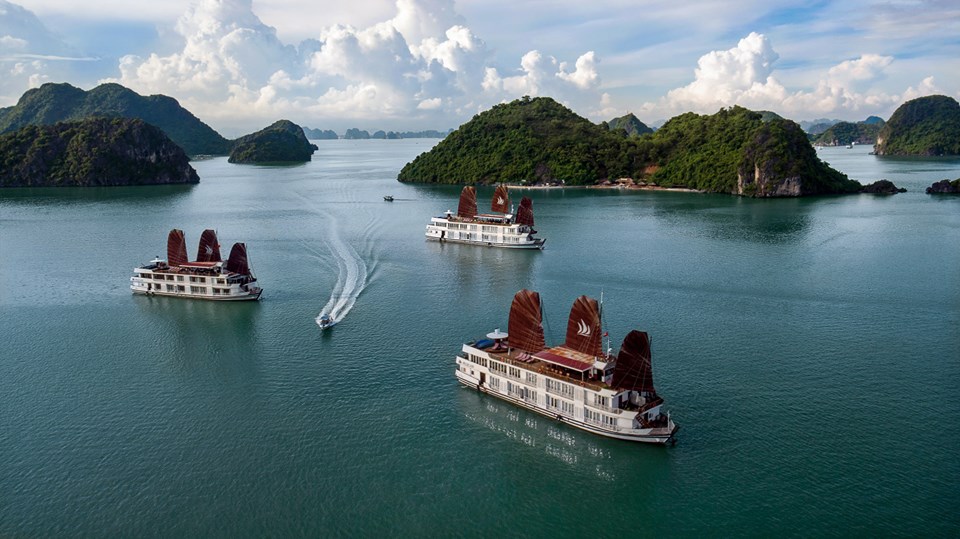 Most interesting destinations of Vietnam
Price from 1070 $US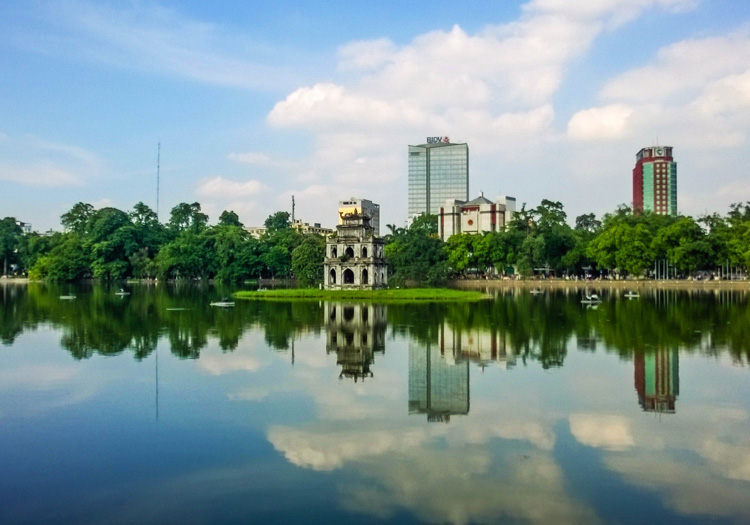 Impression of Vietnam - Hanoi to Saigon highlights
Price from 1130 $US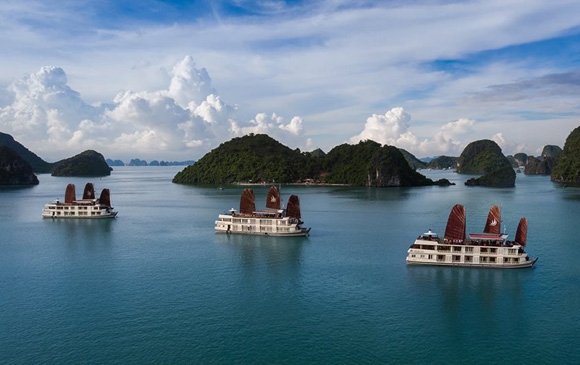 Wonders of Vietnam - Interesting tourist attractions
Price from 1573 $US