This is the real cultural trip. Come with us and discover Nha Trang's famous sites. You will be taken from the south to the north of Nha Trang to visit the following attractive places:
1/ Long Son Pagoda (with a giant Buddhist statue on the hilltop)
2/ Bao Dai Villa (vacation home of the last emperor of Vietnam)
3/ Oceanographic Institute (a remarkable tank with many colorful live sea specimens)
4/ Cham Tower ( Ponagar Temple ) built in 8th century
5/ Chong Promontory (Two big rocks called husband & wife rock)
6/ The tour end after the visit to local Dam Market.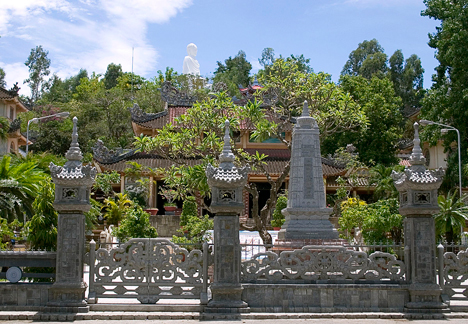 Long Son Pagoda