We will start our trip with a private transfer to Cau Da port to take a boat cruise to Mun Island.
We can see the beauty of the live coral reefs, sea plants & creatures of Nha Trang bay by looking through the glass bottom of the boat whilst cruising around Mun island. The  boat then will transfer us back to the boat after touring around Mun Island. Lunchtime on the boat or on an island restaurant. The seafood lunch will be ready for our hungry belly.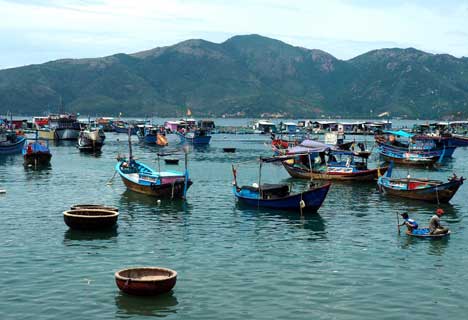 Relaxing or doing water sports after lunch such as Jet Ski, parasailing, snorkeling, kayaking, and swimming….on Con Se Tre Islands or Tranh Beach is available for our choice. The boat then transfers us back for a short visit to Tri Nguyen Aquarium around 2.00 pm before being back to the shore. Tour ends at 3.00 pm. Please come & enjoy!